For Previous Years Testimonials Keep Scrolling Down.
Mike,
I just wanted to thank you for helping me check a bucket list item off. The camp and guides were awesome. Thom Clay is great. Dayton did awesome job. Shae seemed like a very cool cat. John had good stories. James has heart and joy. Life changing trip for me. I want to come back for a 2nd half hunt….preferably caribou, Grizzly, and moose.
Thank you again.
Chris Johnson
Phone: 208-660-2814
It was a long time coming! The Spring 2000 Bear Hunt was not to be. Alaska Fish and Game cancelled the 2020 season as Covid ravaged the country. Two years of planning and anticipation vanished. Soon after I got a call from Mike. "Fish and Game may allow a spring season in 2021". Sure enough, to Alaska's Fish & Games great credit, I was back in Alaska, on the Spirit, Hunting Brown Bear.  According to Mike, the weather that year was the worst he had seen in 20 plus years. We hunted hard and I had a great bear at close range on the last day of hunt. Jason, my awesome guide, said "He is badly rubbed, you can take him if you want or come back next year". 
Fast forward to May 2022. I was back on the Spirit, with great weather and a ton of bears! On the Sabbath, Friday the 13th, we spotted a giant we had seen the day before coming down to the beach. We were able to get on the Bear and I was fortunate to harvest a true Monarch. He was 10 feet plus and over 29″ skull.
Mike, thanks for your great planning and services. You and your guides were fantastic and such a pleasure to hunt with. This was my 3rd hunt with you and I look forward to spring 2026. Jason, thanks for being such a great guide. Your patience and demeanor made a great hunt even better. Your advice in 2021 made for a incredible 2022 hunt. 
Barry Gleiberman Los Angeles CA.  213 248-5922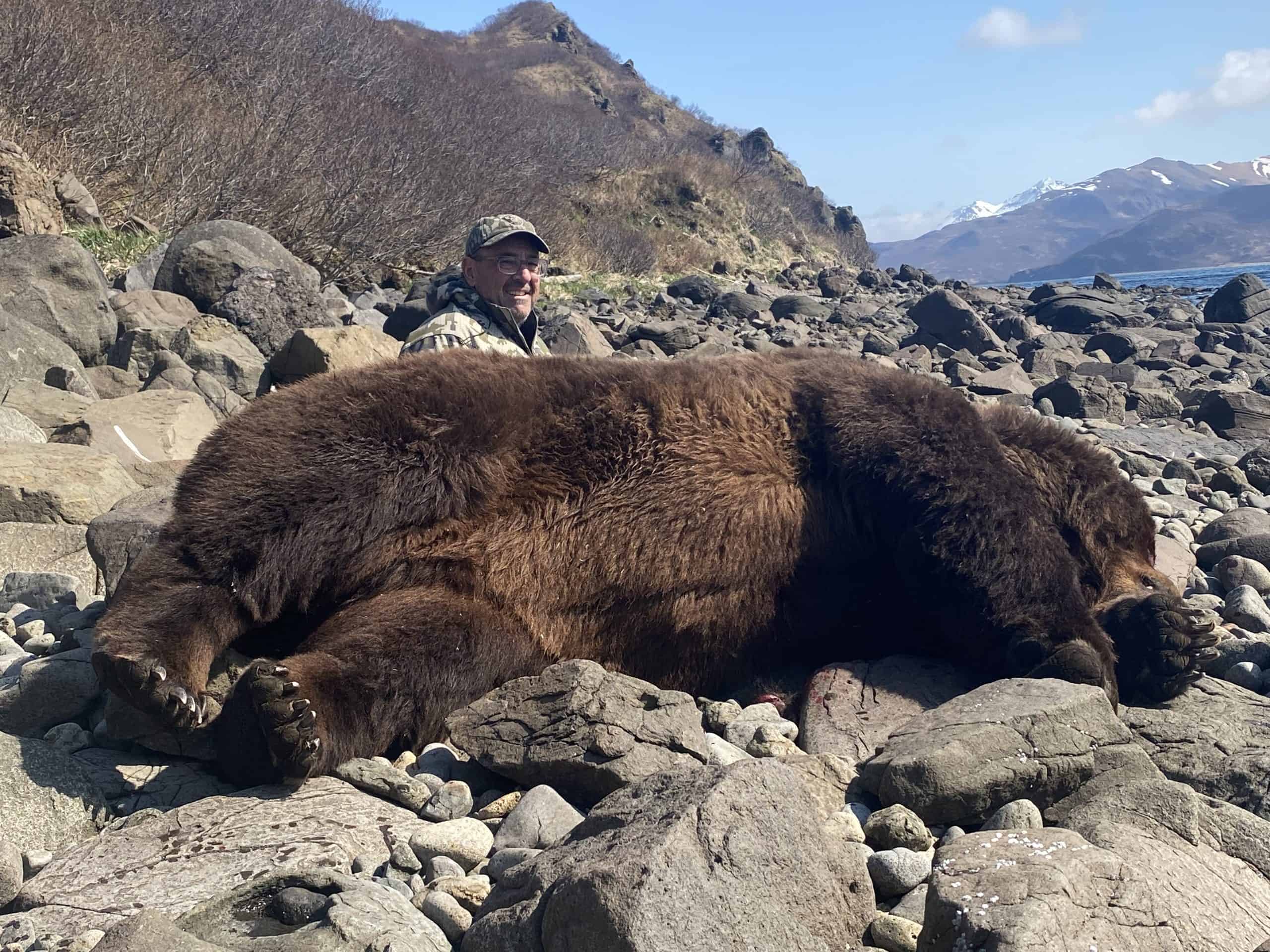 I wanted to thank you once again for the hunt provided.  Too often hunts are measured by success in taking the target animal. While that matters, a lot of other things also matter. The hunt you provided me was from my perspective the quintessential Alaskan moose hunt.  The hunt took place in spectacular, game rich country.  The logistics of the hunt were well handled by you.   You provided me with an experienced guide who more importantly is an outstanding person.  Jon and I hit it off and had a great time together.  The camp provided was comfortable and enjoyable.  On top of all those important things I killed a nice moose after two previous failed attempts with other outfitters.  Thank you again for providing me with the moose hunt I always hoped for.
Thom Thom,  Georgetown TX
512 845-0824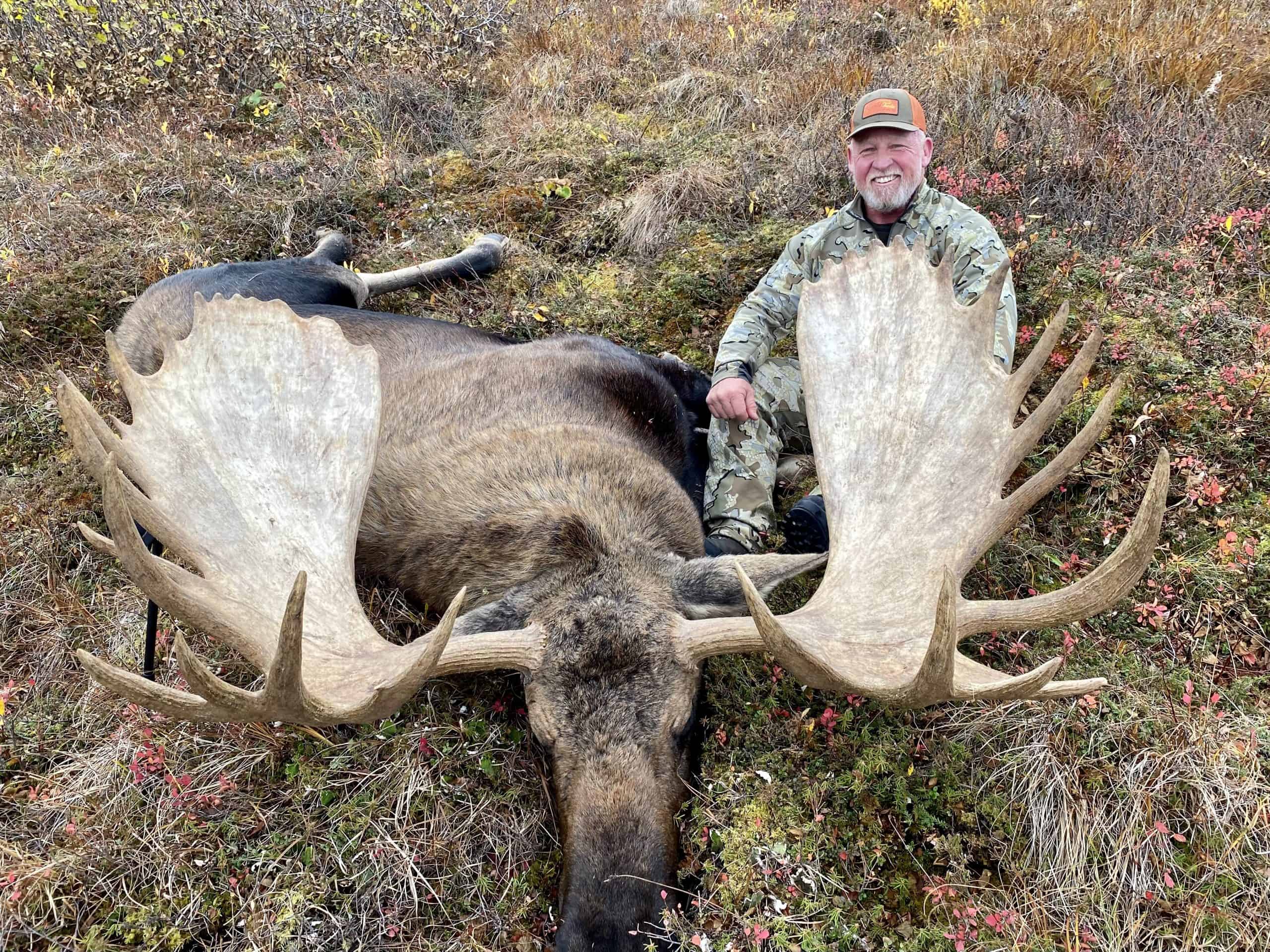 Hi Michael,
Wanted to give you a big thanks to the awesome outfit you have and the brown bear hunt I'll never forget! The hunt was everything and some of what I was hoping. From seeing bears every day and moose, caribou , whales, otters , sea lions , wolves , foxes ,,, it was just an amazing trip !! Took a nice blonde on 10th day and hope to do this hunt again in near future, special thank you to Brock and all his hard work on making a dream come true! Keep up the great work!
Thanks again,
Randy Sain  Texas hunter,  903 253-8538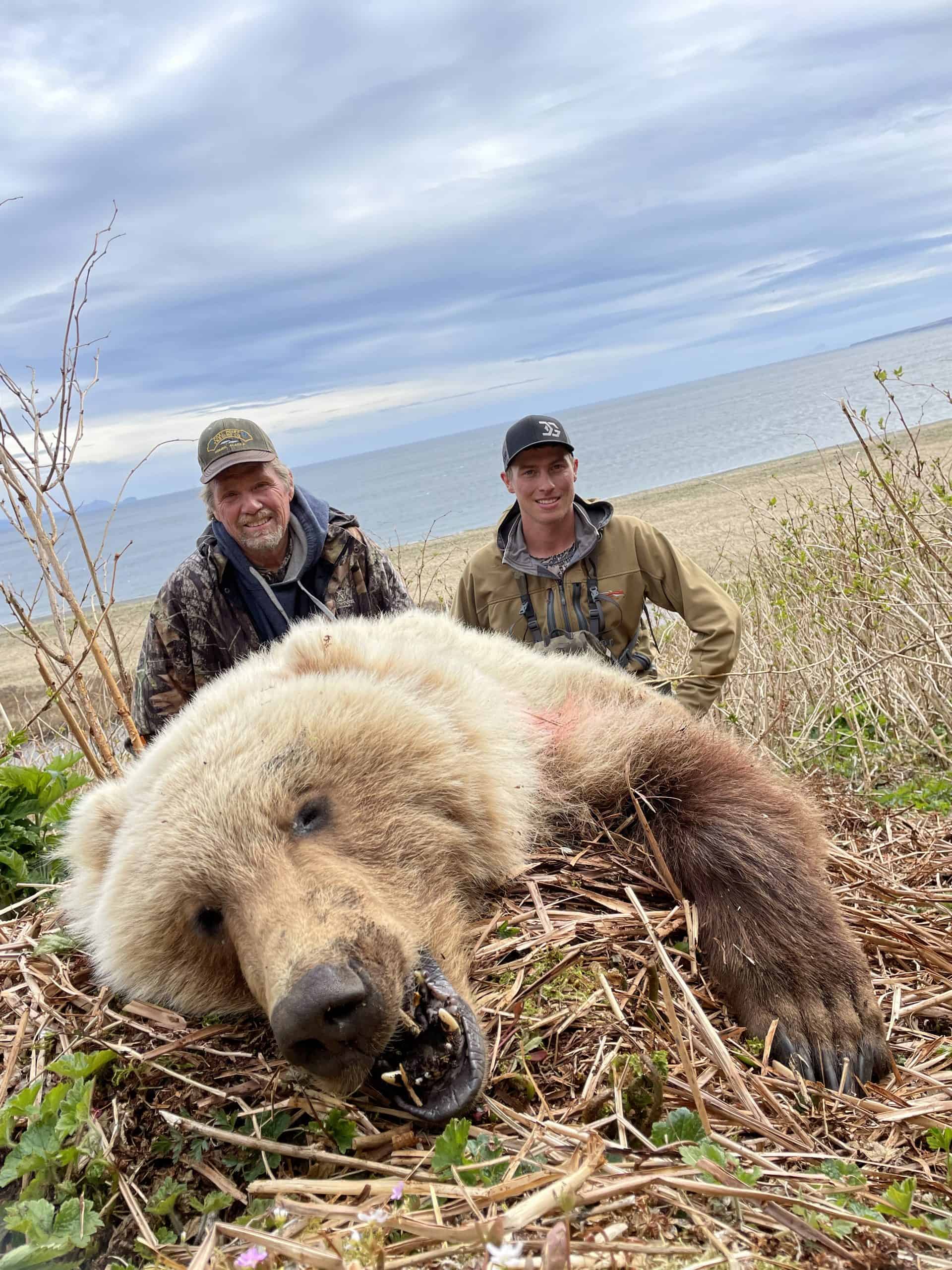 My 2022 dall sheep hunt with Litzen Guide
Service was awesome!  Mike Litzen is a seasoned outfitter and great
pilot and handled the complicated logistics well.  He has a beautiful
and excellent hunting area.  Brock Oliver was an outstanding guide
(whom I now consider a hunting buddy) and put me on an old ram opening
morning that I was able to kill cleanly at 480 yards.  Litzen also has
big moose and grizzly and caribou that are worth checking out.  As a
side note, my guide and I saw a number of good bull moose during my
sheep hunt, including one that likely measures about 68″ wide with
deep tines.
Alex Kennedy
Kaysville, UT
801-628-8691
Thanks for everything, this was bar none, one of the best hunting trips of a lifetime, highly recommend to anyone. I'm coming back in two years to do it again!
Ray Gormley
Township, NJ
609 709-2426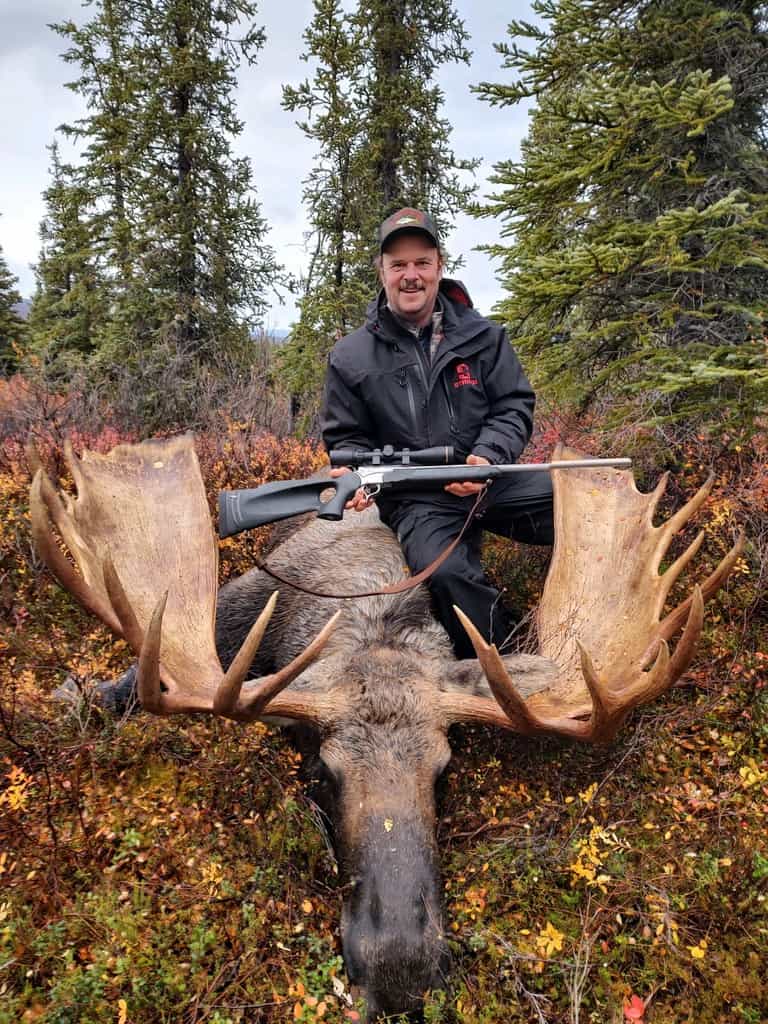 Brett Rasmussen
Spring 2022 Brown Bear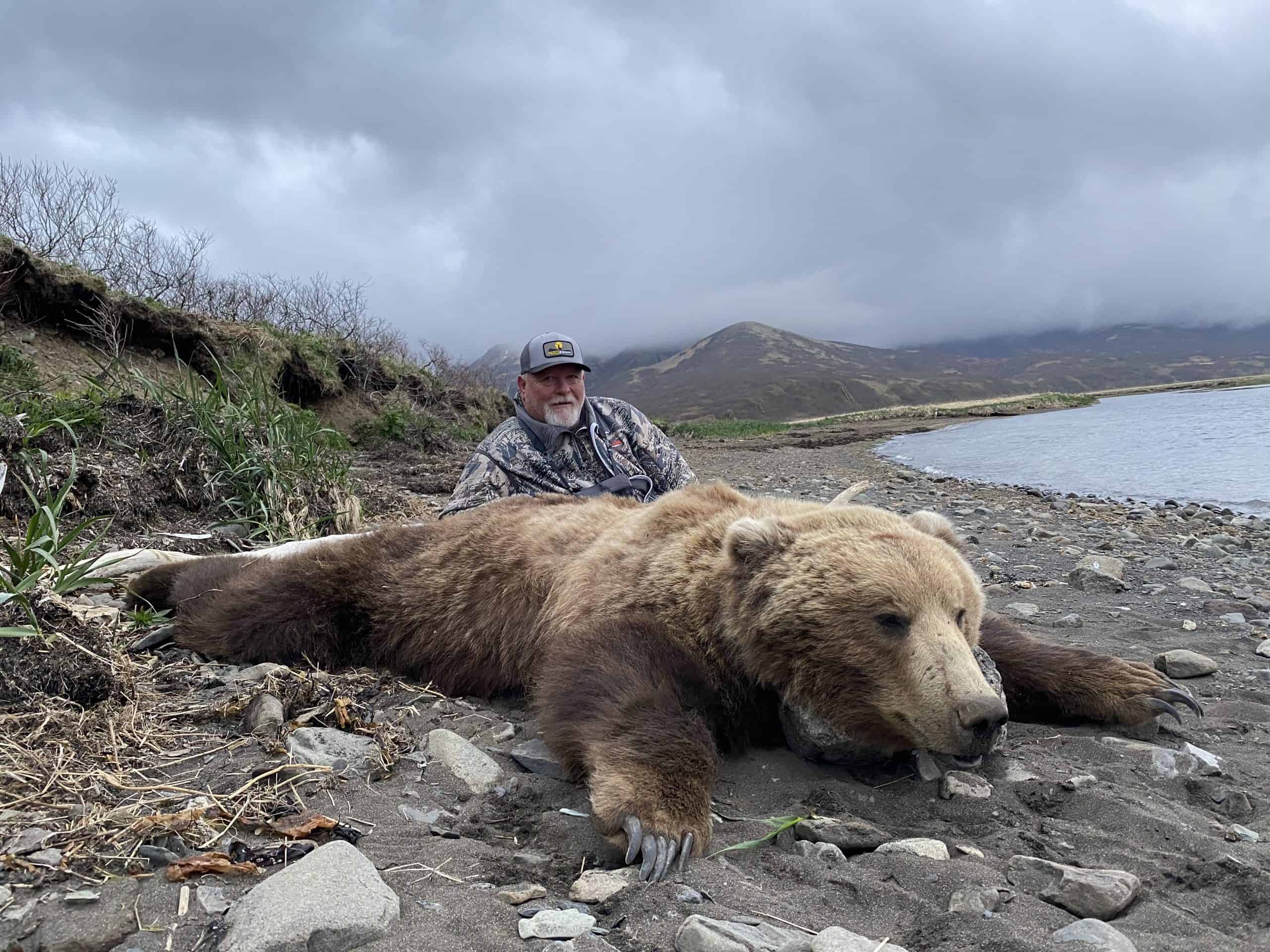 Wesley Crow
Fall 2022 Moose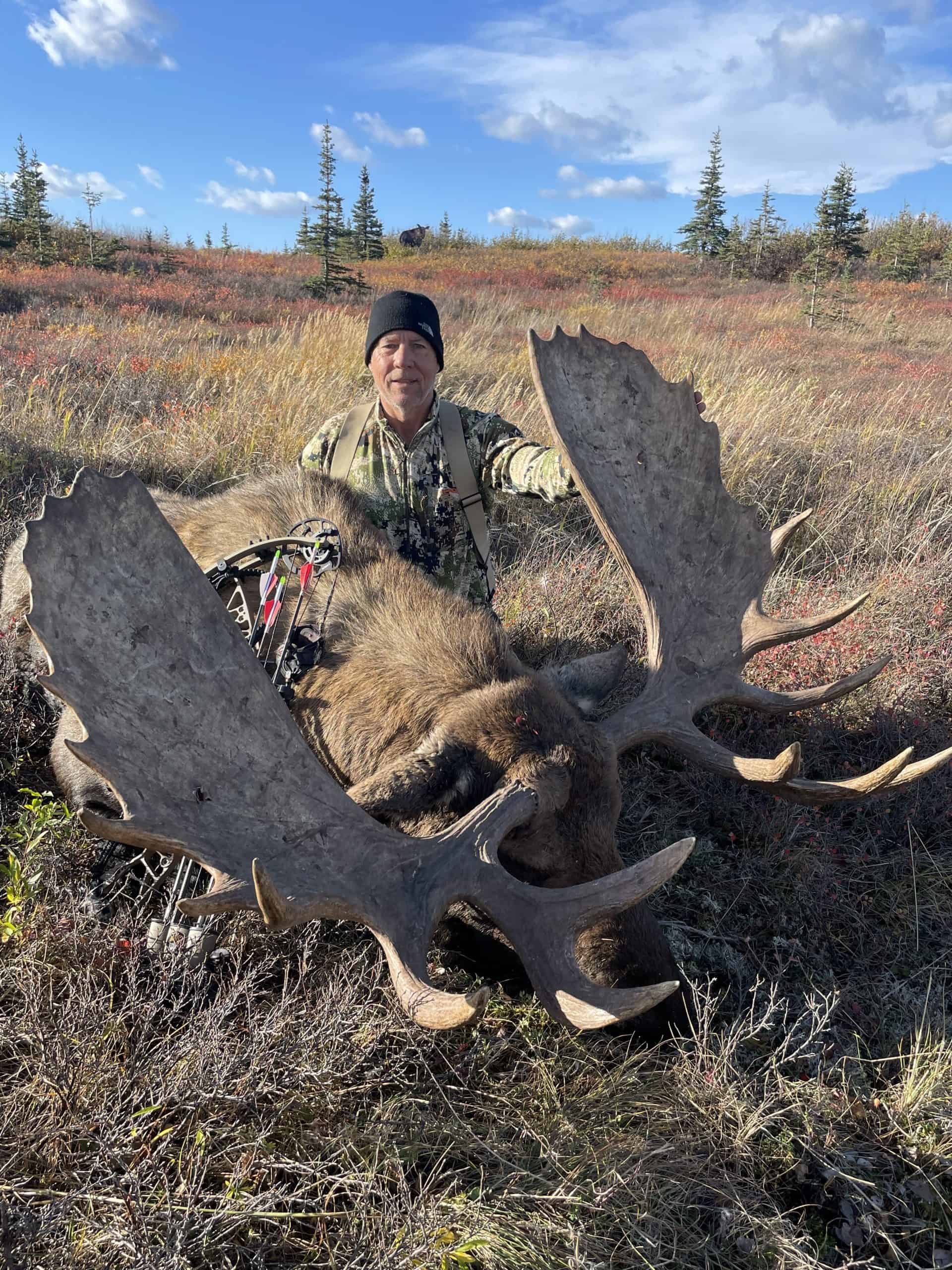 Best hunt I have ever been on! It was truly an amazing experience and I have never felt more alive. Mike Litzen and my guide Don are an amazing group of individuals that are very knowledgeable, kind, respectful and most importantly, always do the right thing. I am 25 years old; I will say it was an adrenaline rush I have never felt before hunting these incredible animals. Look no further than Litzen guide service for an incredible adrenaline rushed experience that you will not get anywhere else!
Frederick Perez
Lindow UT. 801 815-9255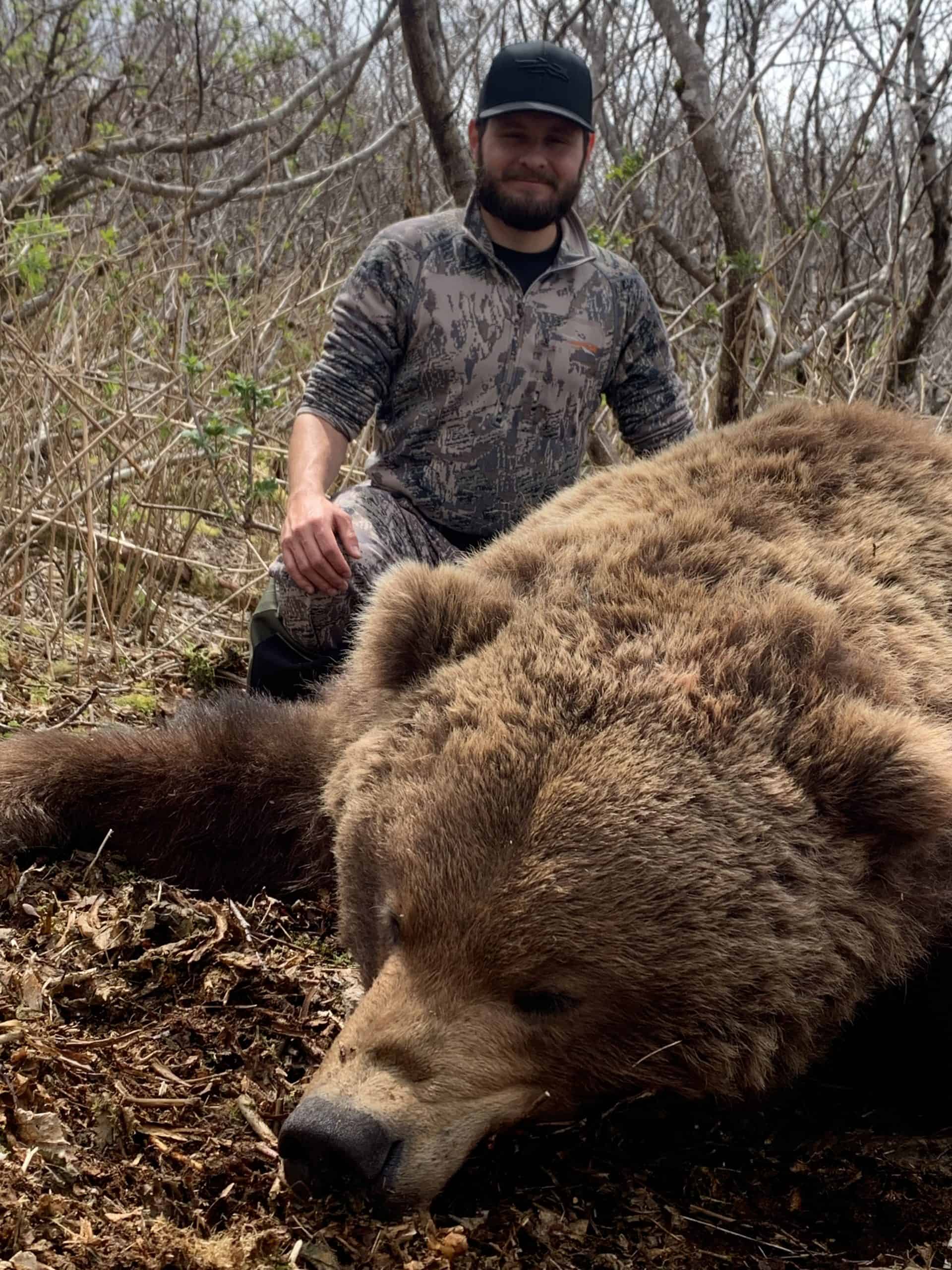 Ryan Beckenhauer
Fall 2022 Moose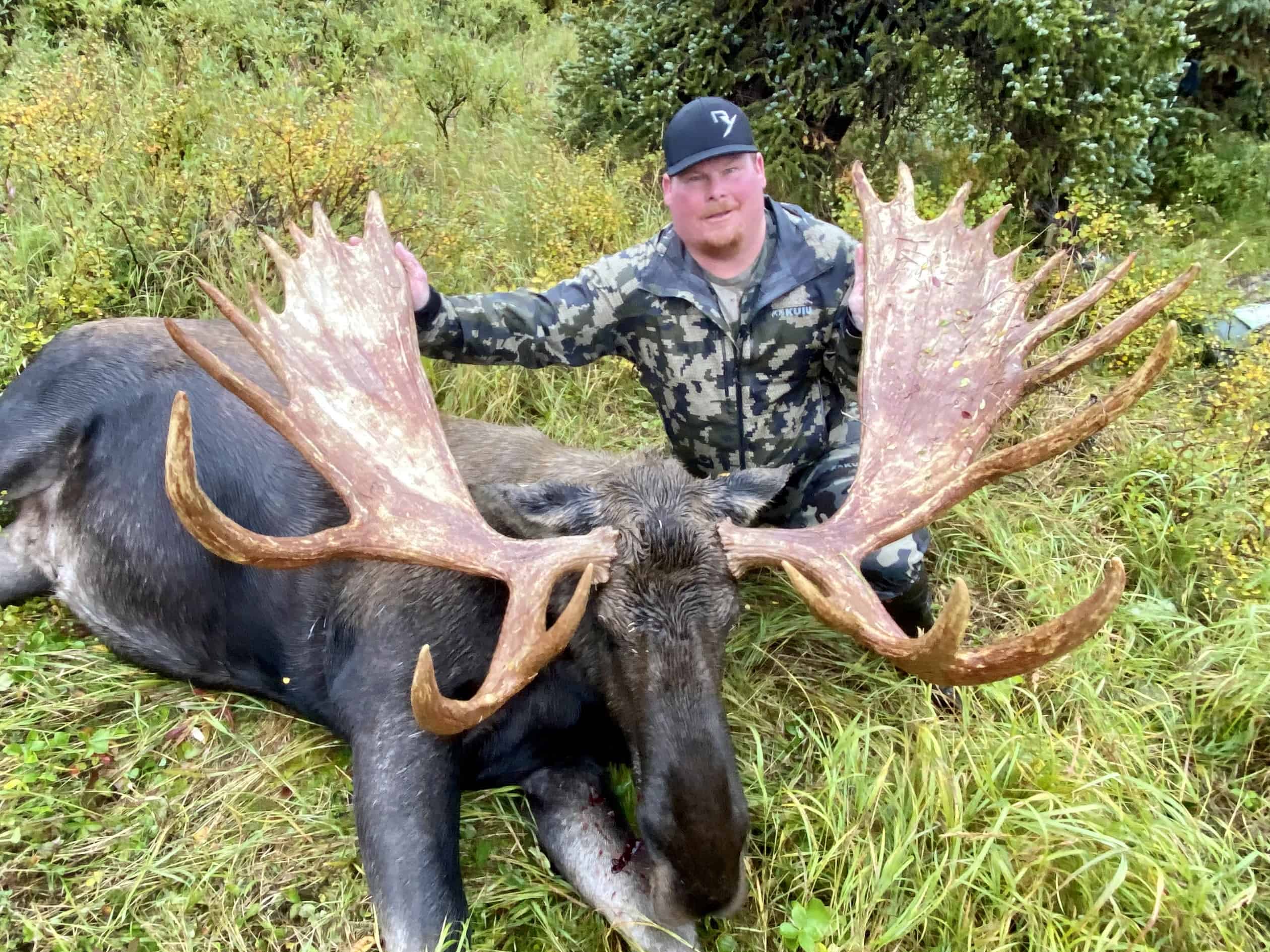 Chris McGraw
Spring 2022 Brown Bear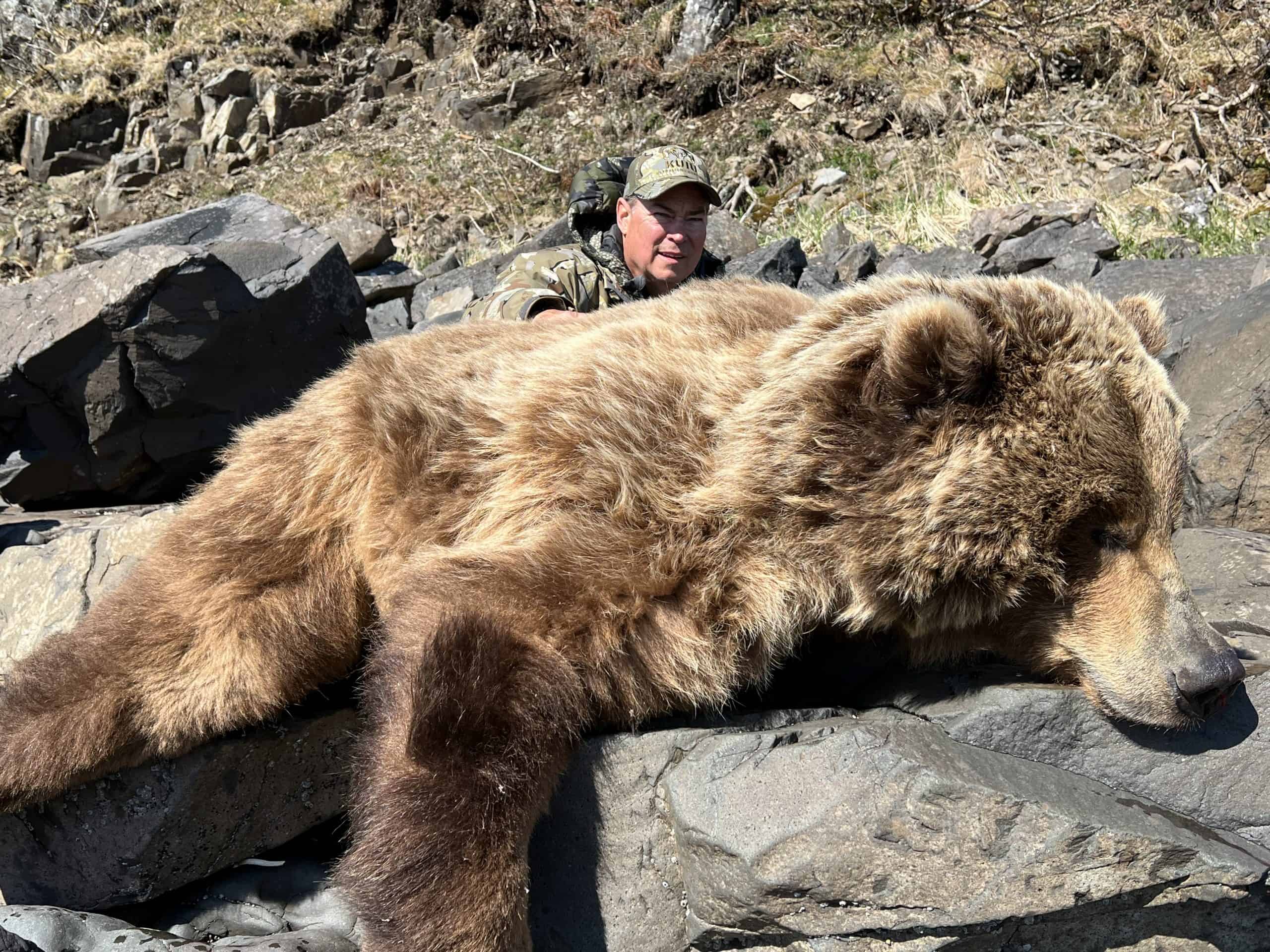 Max Leidenfrost
Fall 2022 Moose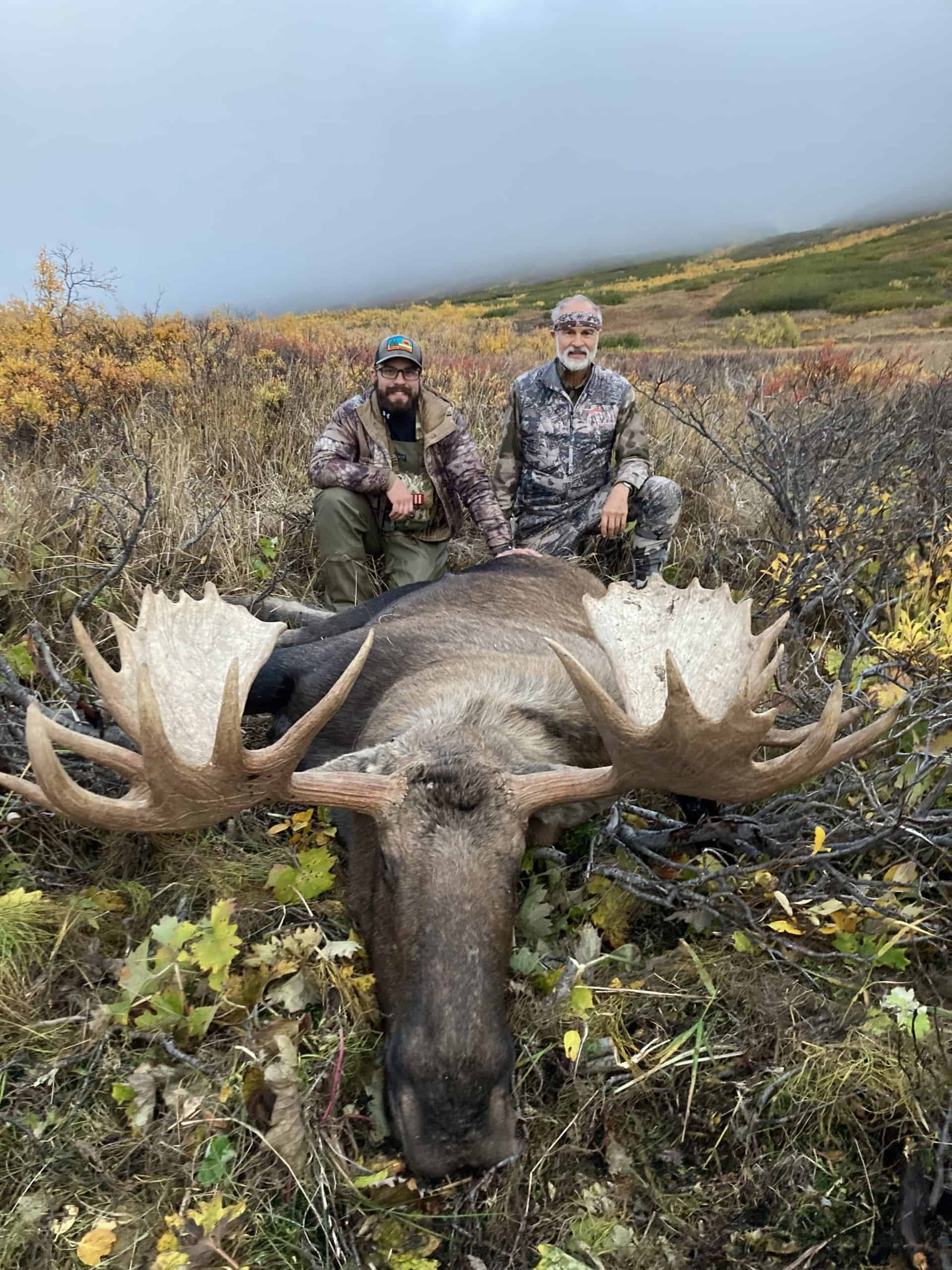 Chris Drazan 
Fall 2022 Caribou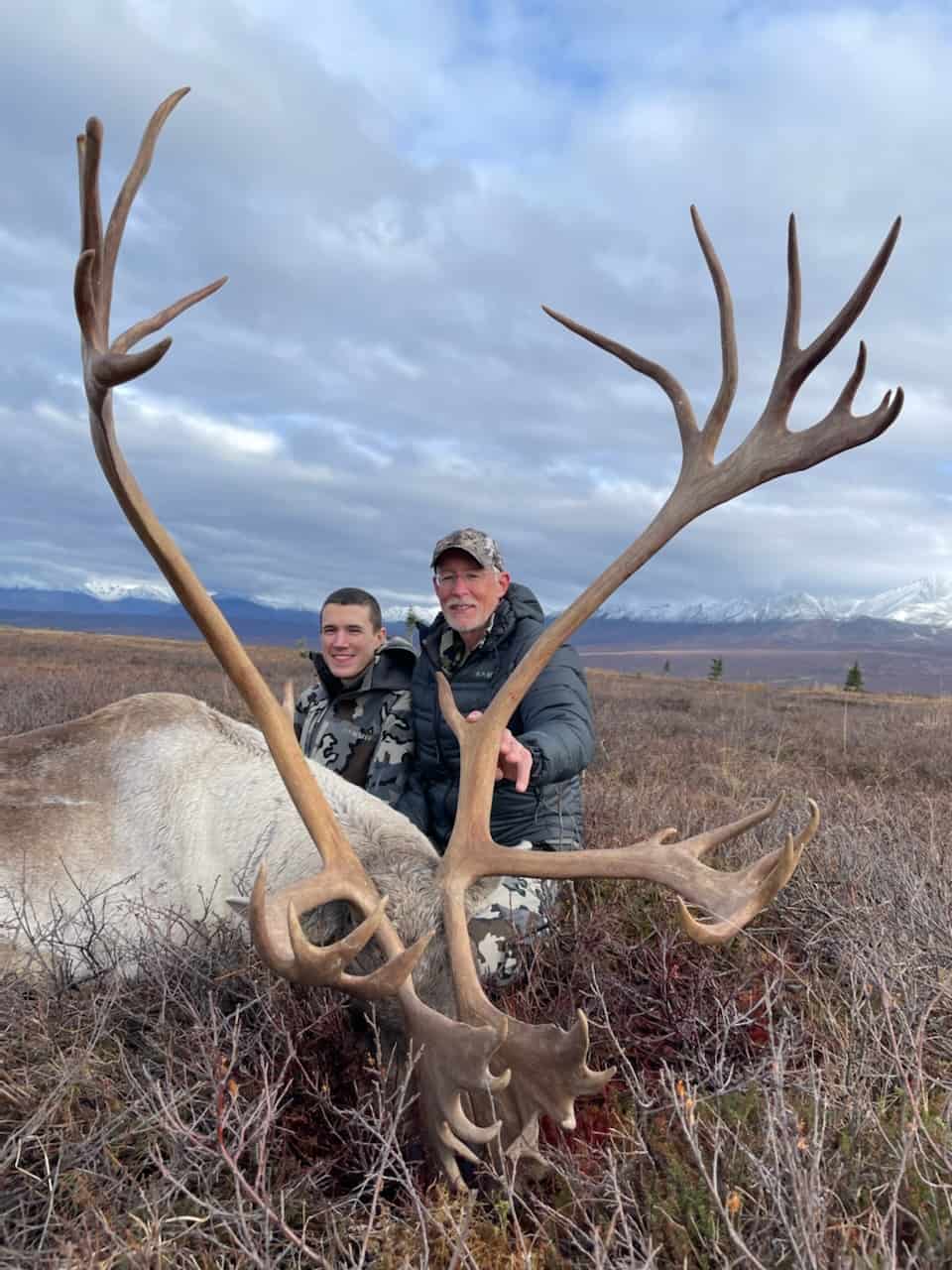 Connor Drazan 
Fall 2022 Moose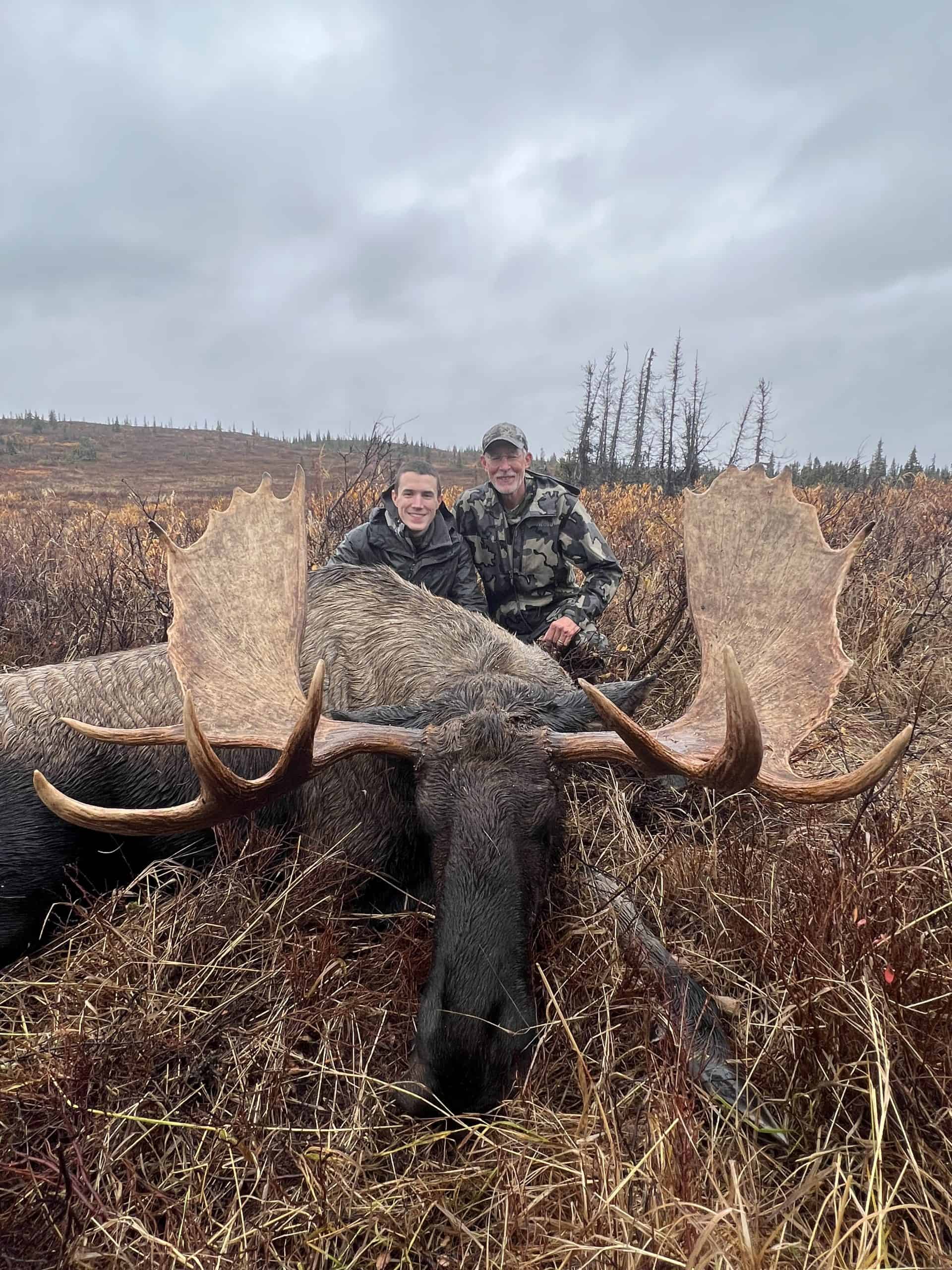 Burkhart
Fall 2022 Moose & Grizzly Bear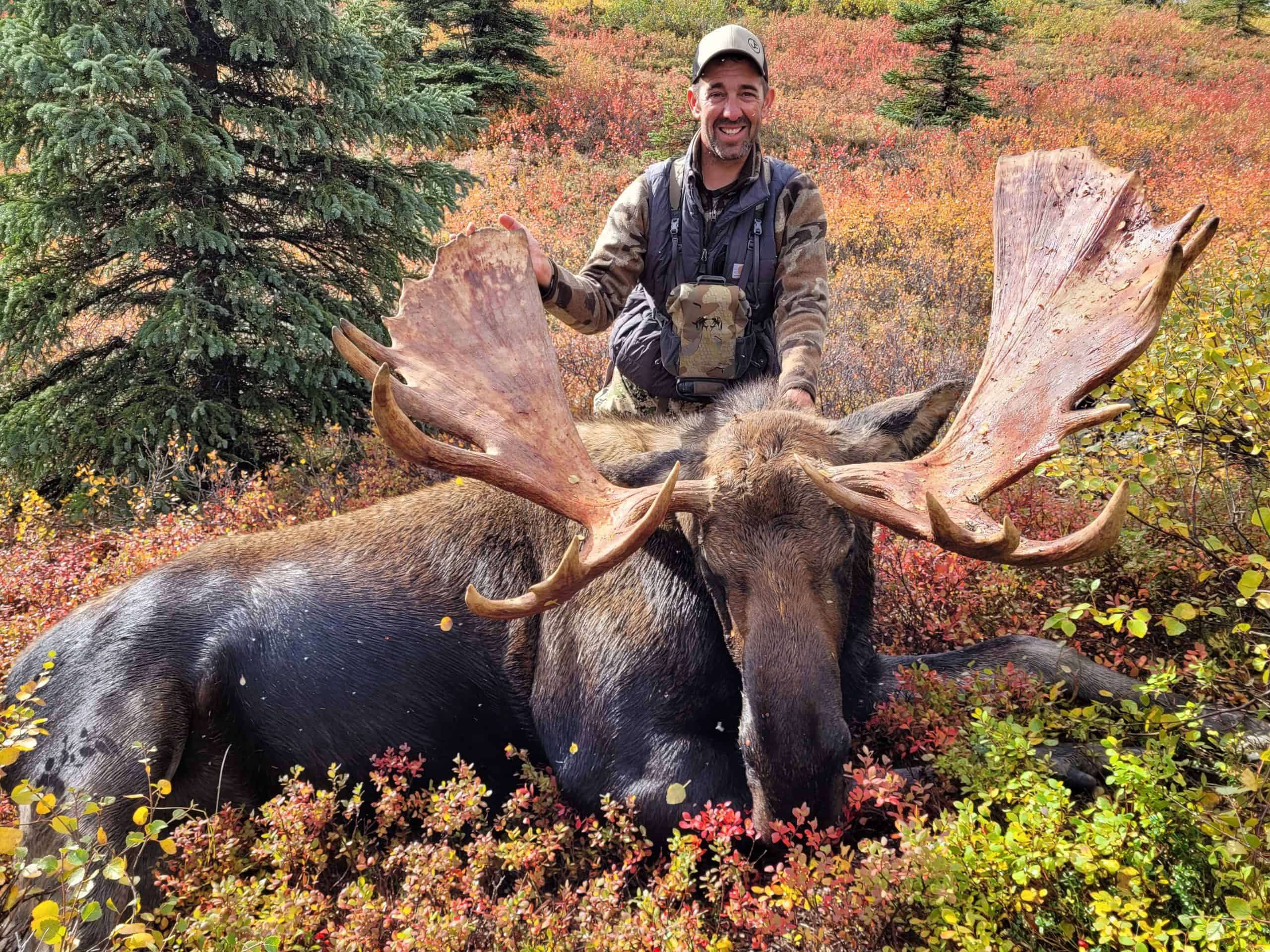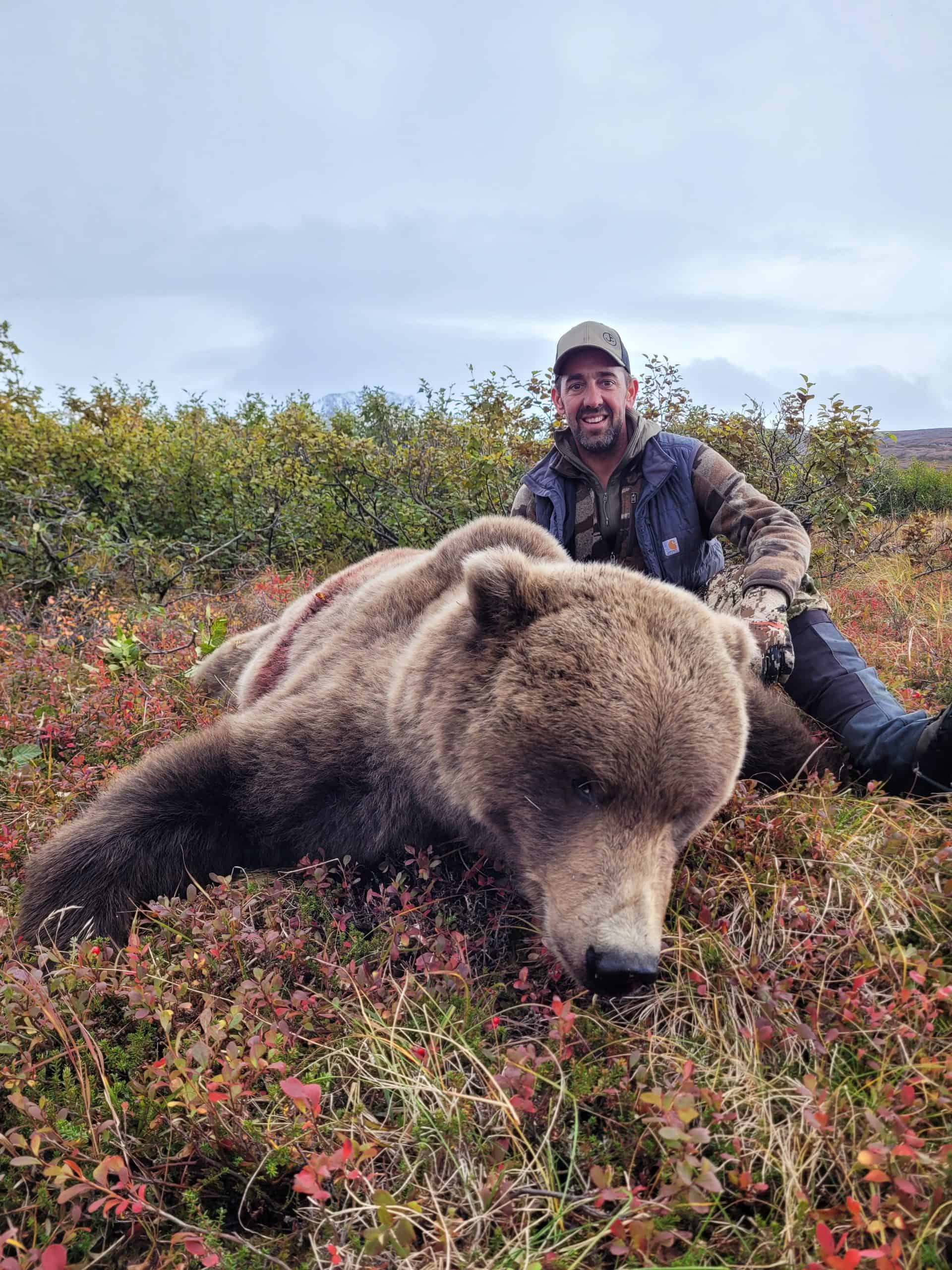 Ian Child
Spring 2022 Brown Bear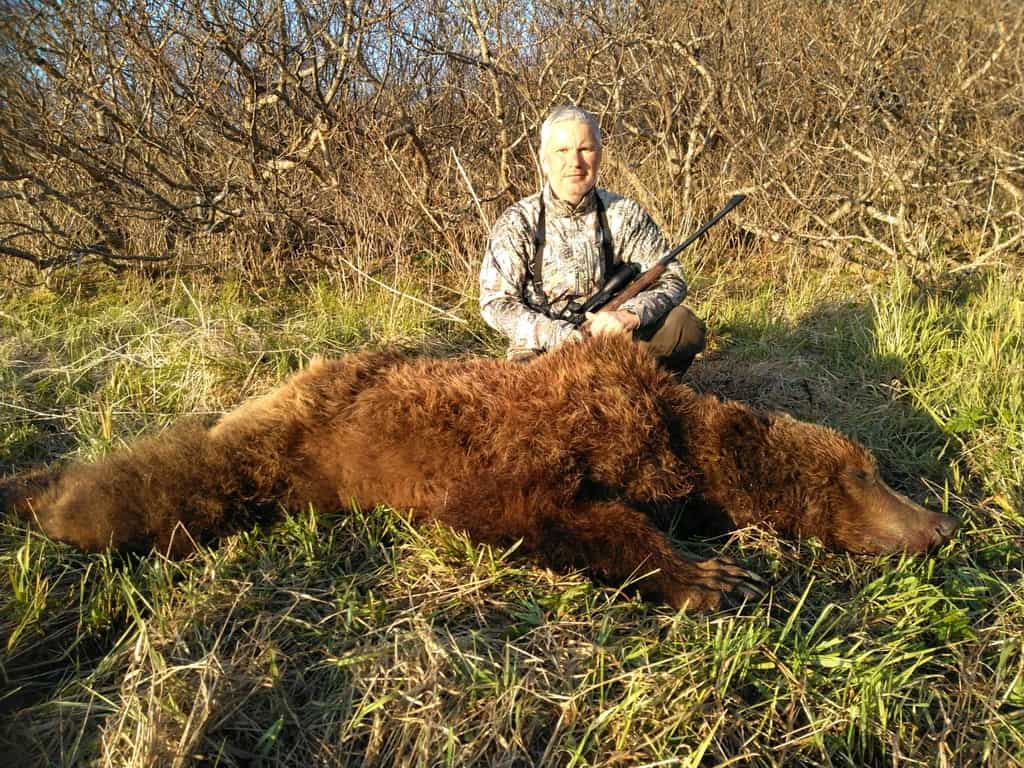 Brad Ward
Fall 2022 Moose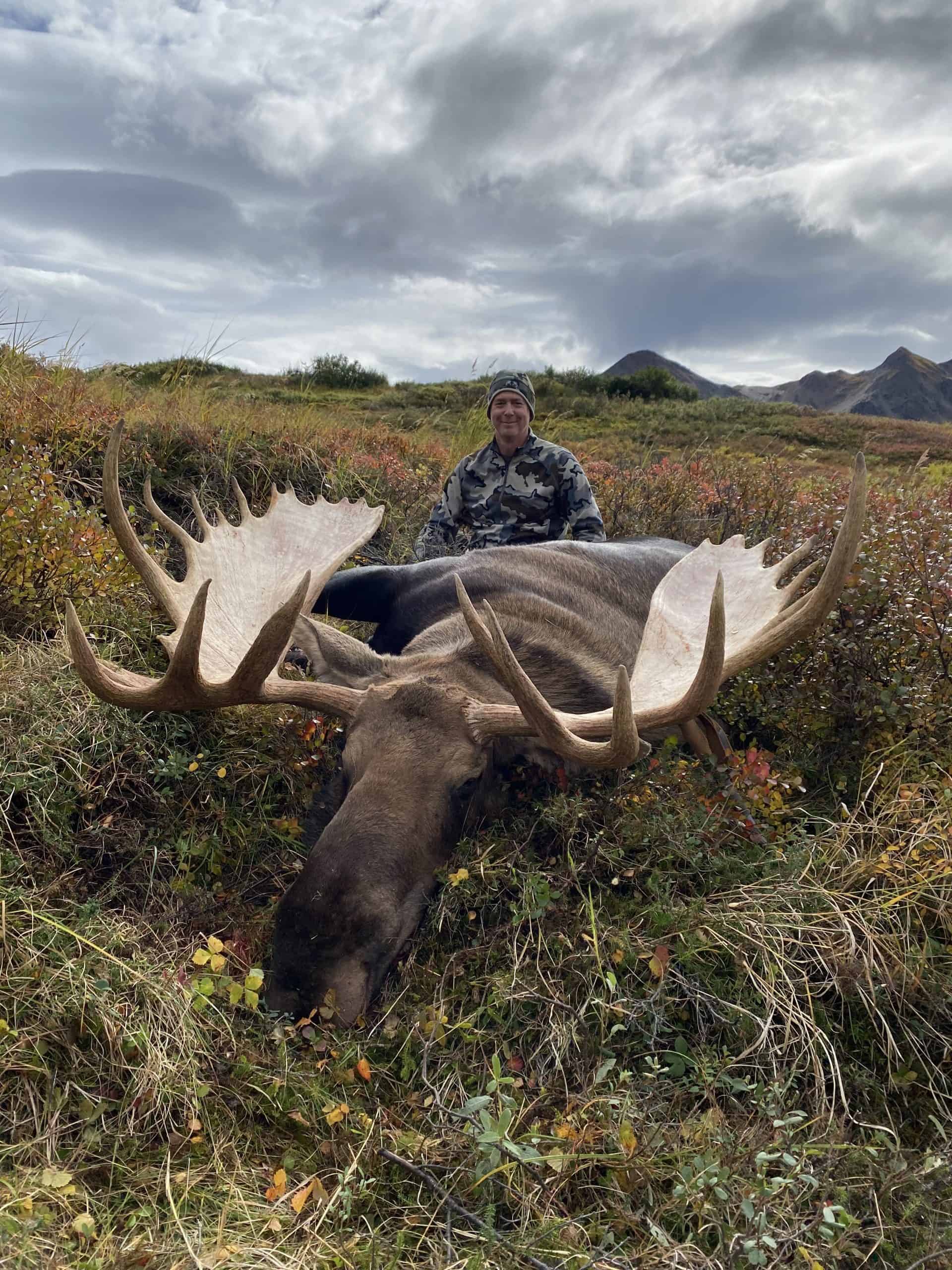 If you are looking for an easy-going brown bear hunt, look no further than Litzen Guide Service. Most of the bears on the boat hunt are killed within 100 yards of the beach! If you want hot cooked meals and a hot shower this is the hunt for you.
Brett (Buda) Berman
Coalville UT.  435 901-1586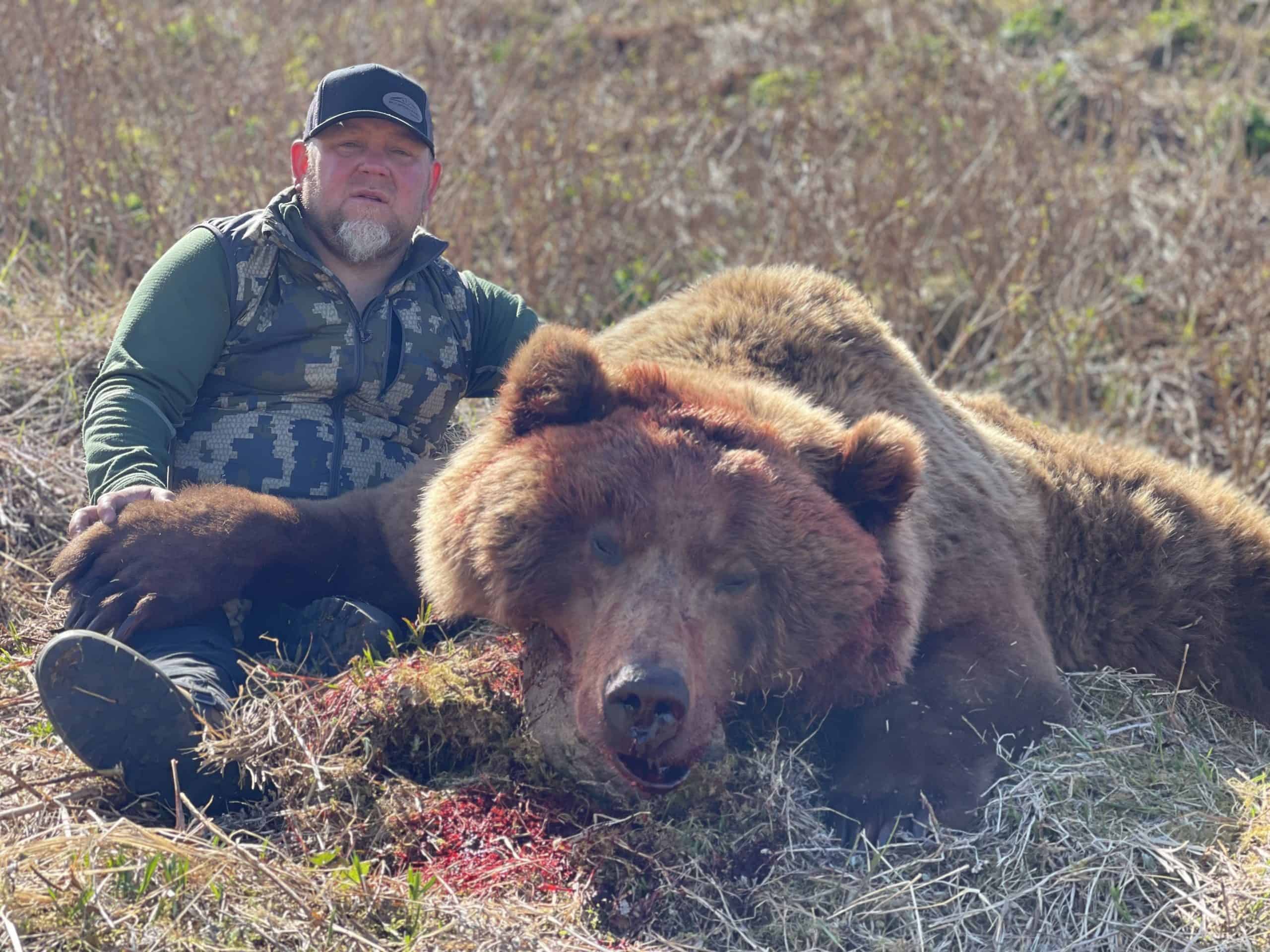 Gliatta 
Fall 2022 Dall Sheep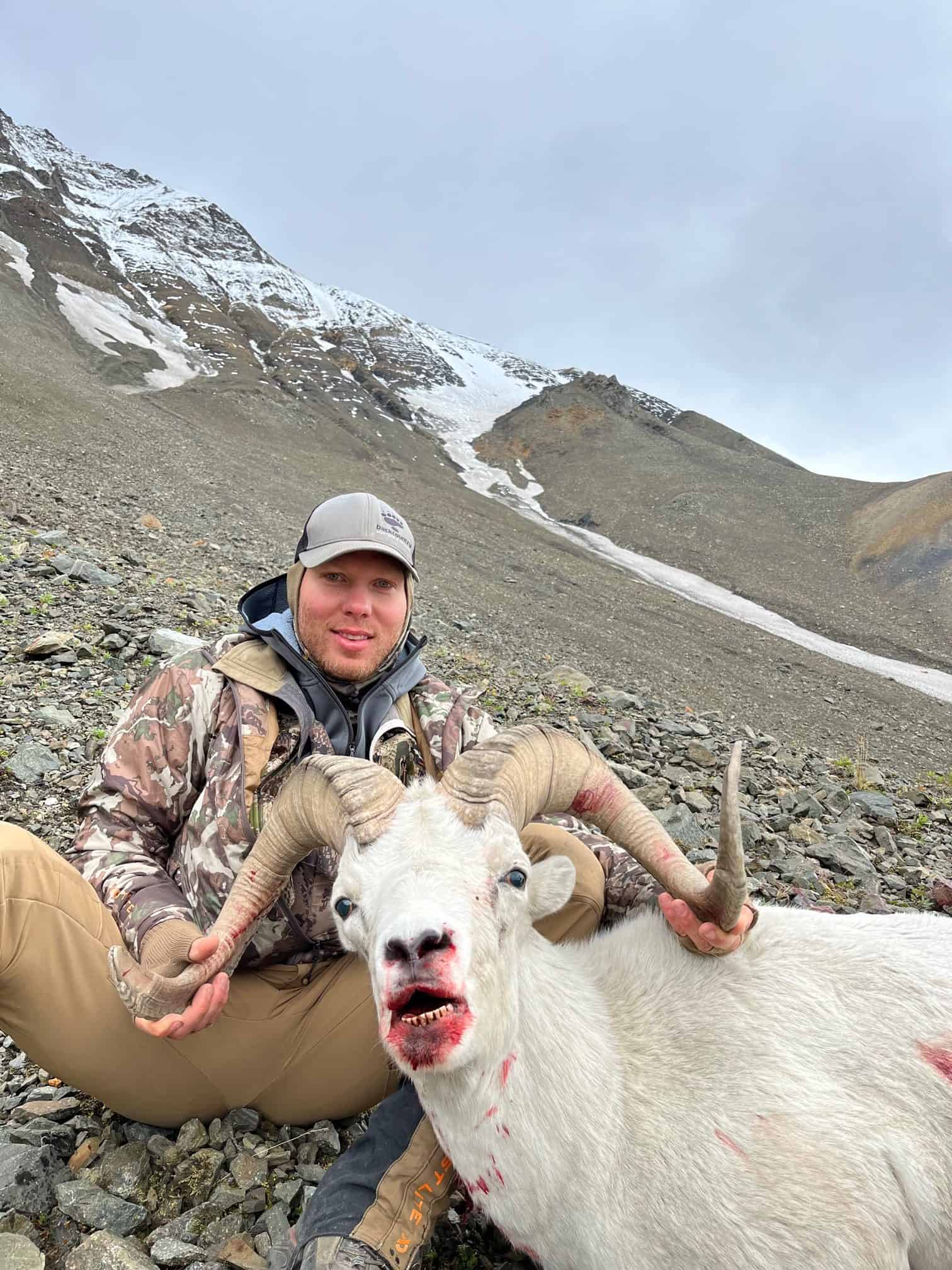 Litzen Guide Service came highly recommended by another outfitter that I used in Arizona. Everything that I was told about LGS was spot on. Mike is a great pilot, and he runs a top-notch guide service. Mike's attention to detail was exceptional. The lodge was amazing, and the staff was remarkable (Collin and Slim) kept the accommodations clean and well stocked! Came home with a nice inland grizzly.
Thank you, Mike, Collin, Slim!
Nick Suft
970-297-8587
Hunting for Brown bear is truly a hunt of a lifetime. I hunted last spring and the weather was bad and it just didn't come together every time we saw a good bear. Despite that I had a great time. Mike's guides are the best and just like hunting with old friends. And the other hunters were just as much fun. The boat Spirit is a true game changer. The food is excellent, Ross is a great cook. No one went hungry. I cannot imagine what it would be like in a tent for a prolonged time in bad weather, but in the boat you are warm dry and well fed. After a wet day you can come back and dry out and relax. This year everything just came together. Weather was sunny, lots of bears. On the worst day probably saw 12 and close to 20 some days. We had hunters from the previous spring and the same guides, so it was a big reunion. So much fun, everyone gets along great, and it was very comfortable. I got my bear on the Sabbath and it was then time to celebrate. Everyone got bear and we left early! Three of us had such a great time we rebooked for 2026 spring hunt, I think that says it all. Truly a hunt of a lifetime Thanks to Mike and his great crew.
 John Smith Castalio, OH.
Phone: 419 217-4570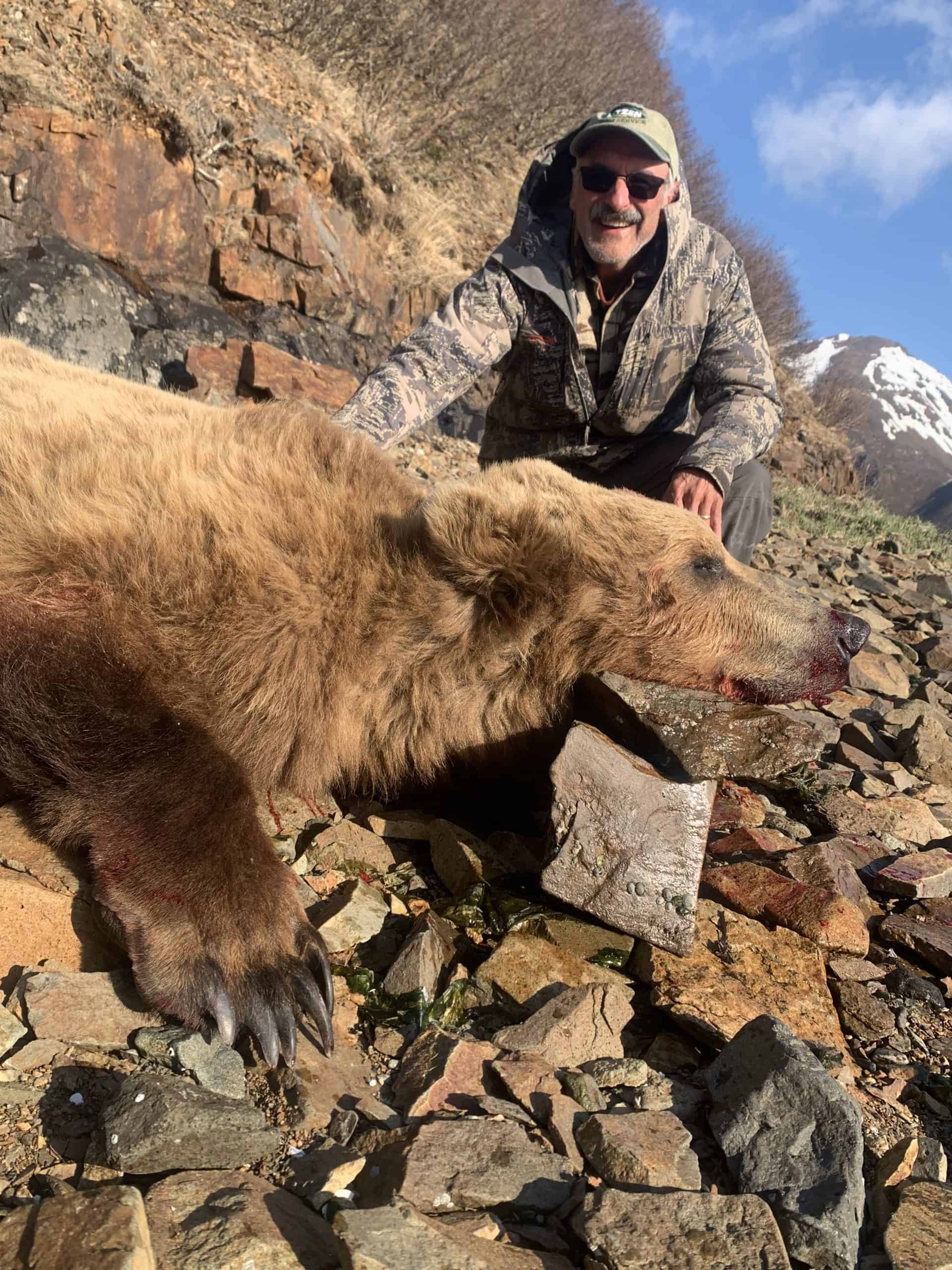 Kyle Praster
Fall 2021 Brown Bear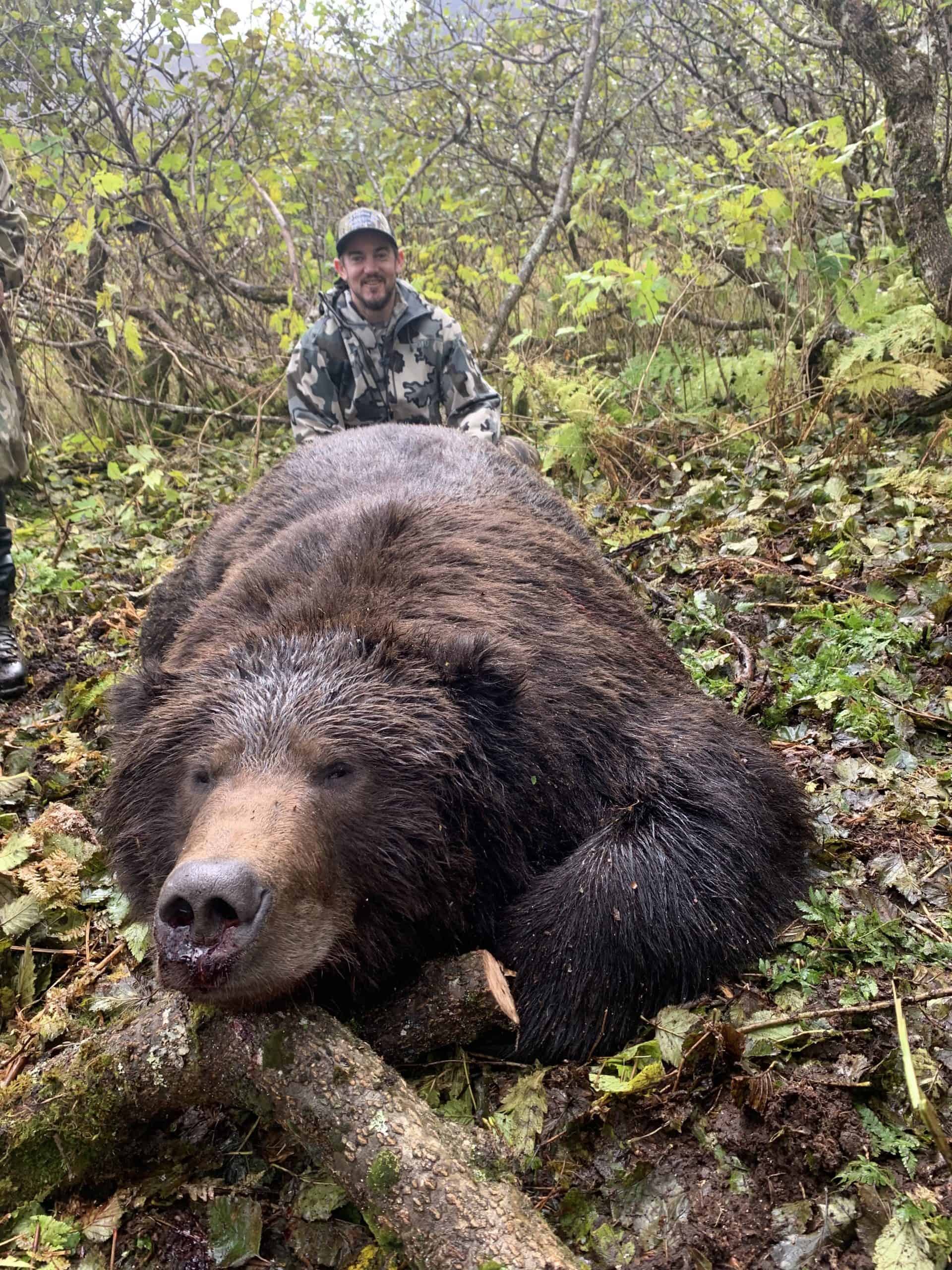 This was my first time hunting in Alaska so l a lot of research. Litzen Guide Service seemed to be offering exactly the hunt I was looking for. When looking at testimonials almost everyone mentioned how safe they felt flying with Mike. Not only was Mike a great pilot he runs a top-notch guide service. Mike's attention to detail was exceptional and his staff was wonderful. I booked with Mike on the phone before I even talked to any references. After talking to a few references, I was very confident with my decision. My guide (Joel) was a very good hunter a true professional. We harvested a moose and caribou. After reflecting on my experience, I wouldn't change anything. Thank you, Litzen Guide Service, for everything.
Brad Backus
Mt Nebo WV
304-619-7002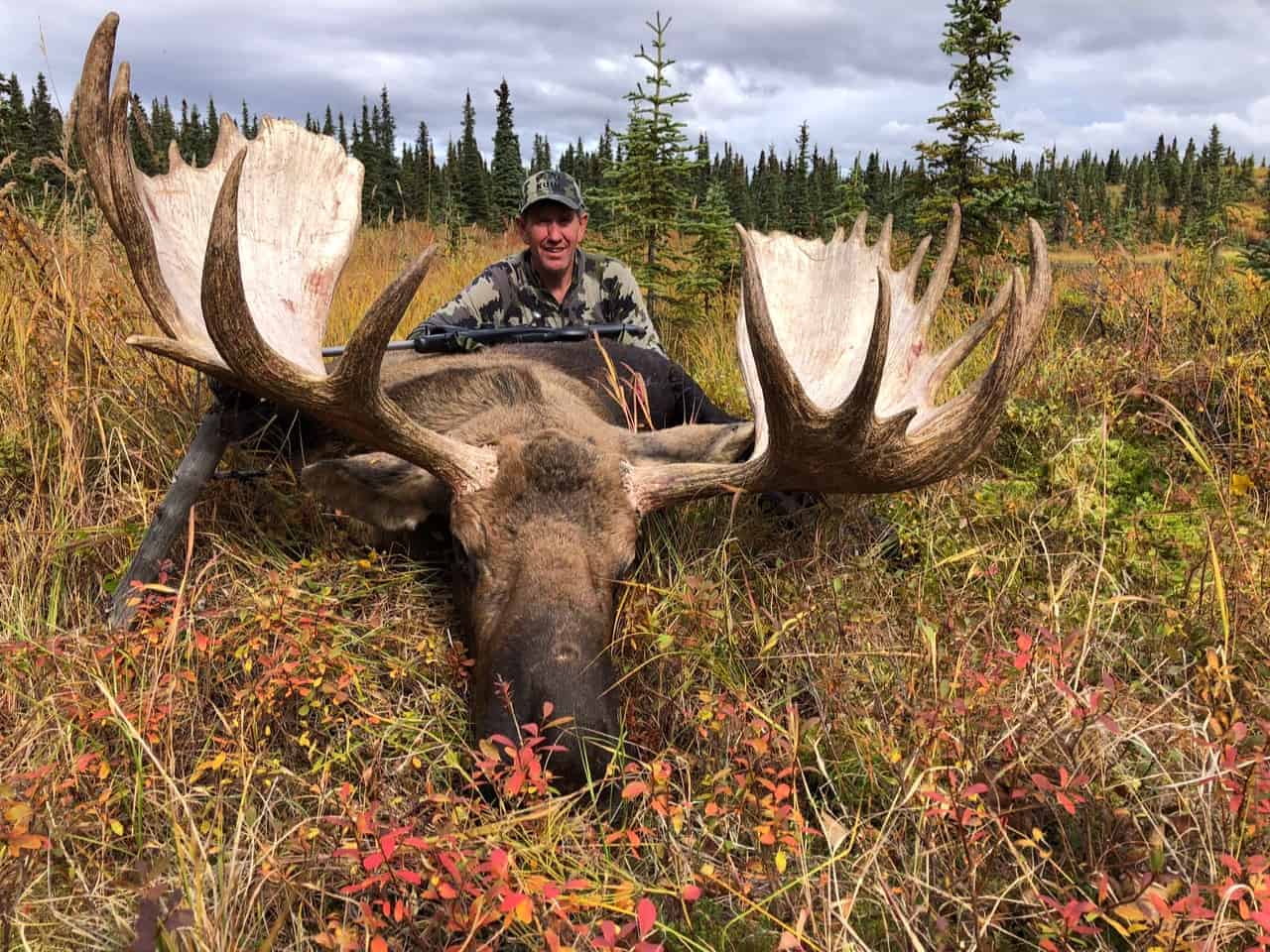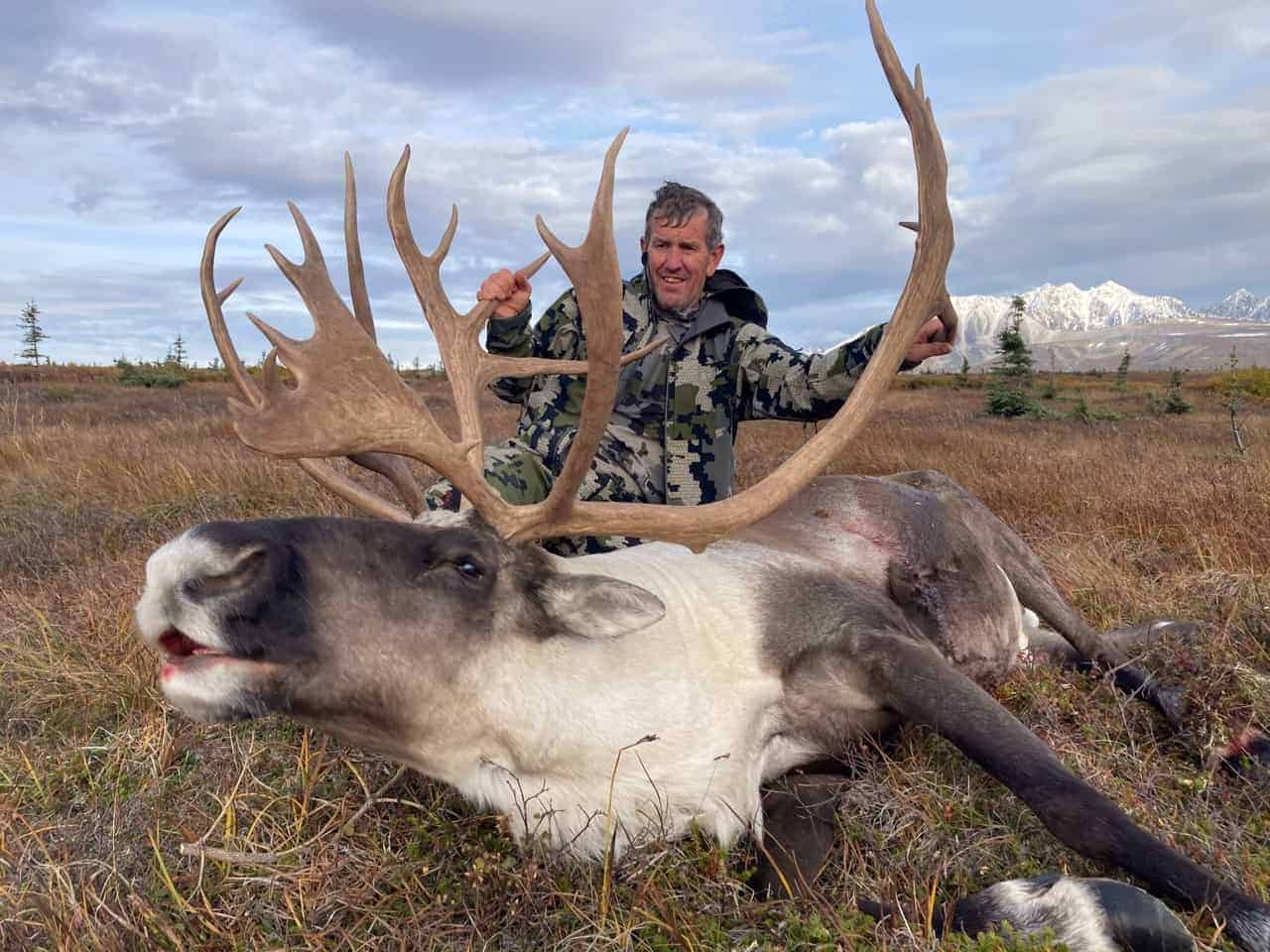 2021 Brown Bear Hunt: I have hunted with Michael and his crew multiple times, All have been well planned and safety always a priority. 2021 Brown Bear hunt was no different. Exciting hunt with a bow. I trusted my guide with my life and never questioned it. Obviously it was very successful. The Boat crew were awesome and the accommodations were first class. Thanks again Mike. Will be seeing you again in 2022 .
Wesley Crow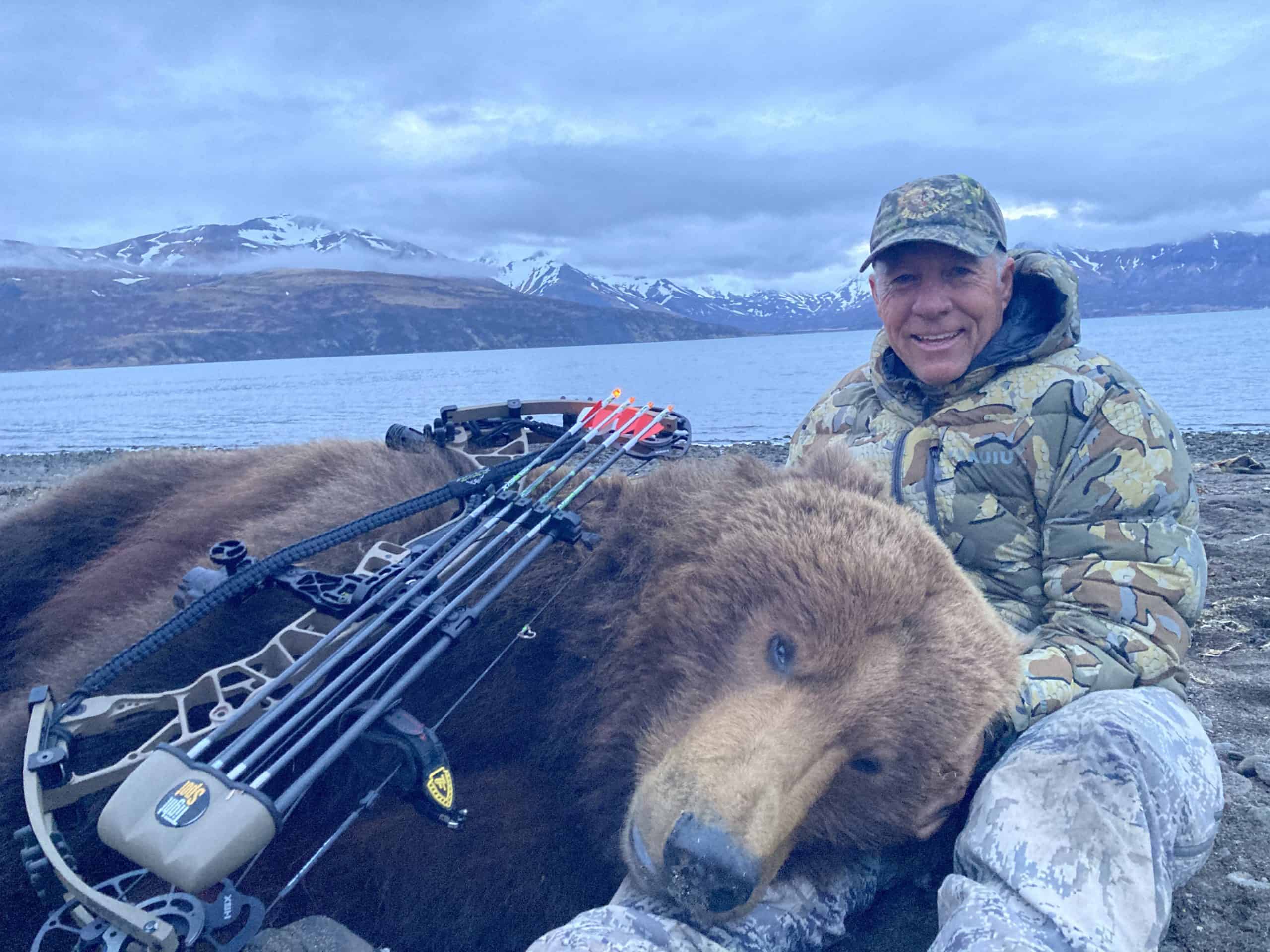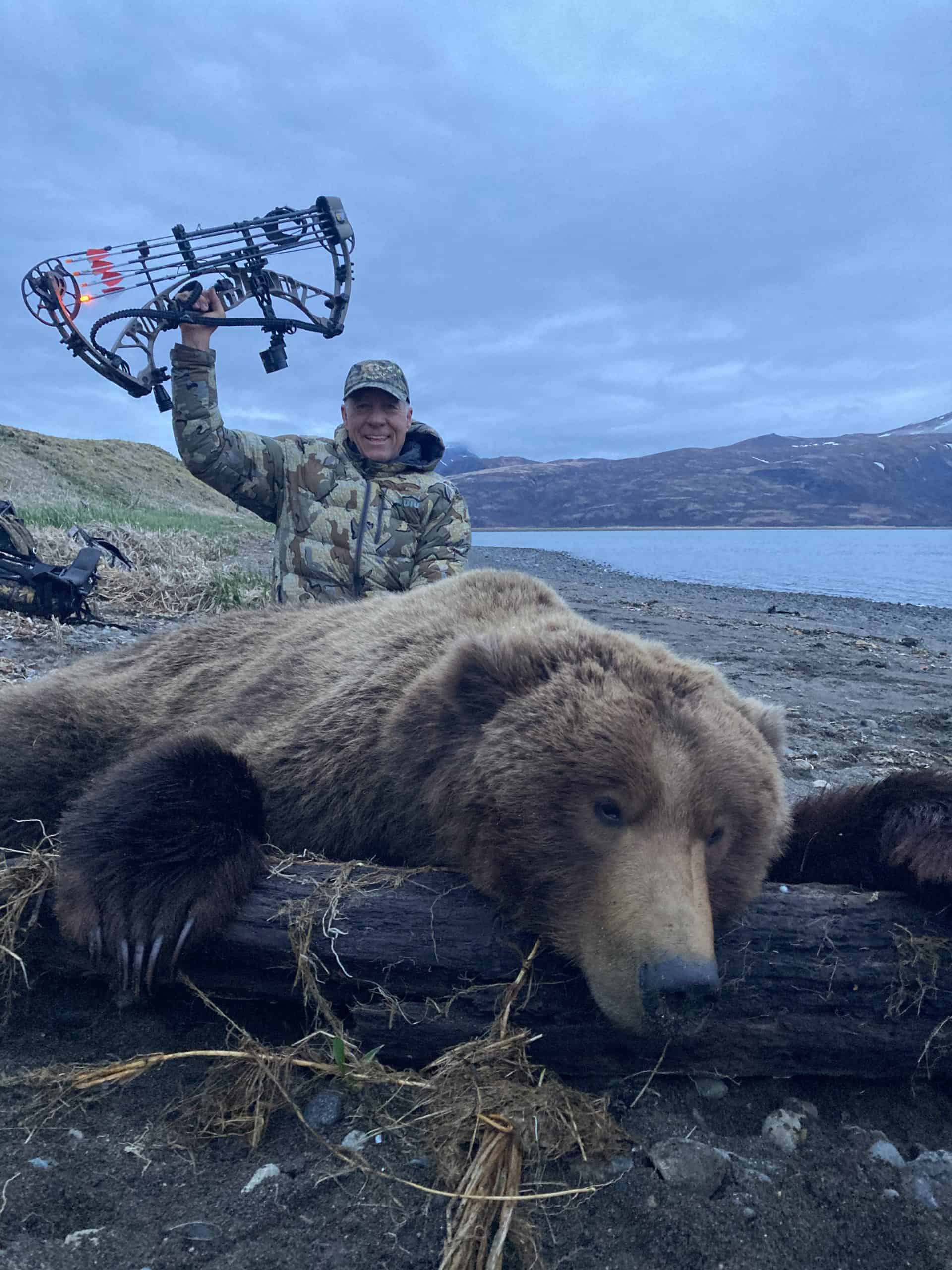 I hunted with Litzen on the 76' boat the Discovery for the fall of 2021 brown bear hunt. It took the first day and a half for the airline to get all our gear to us. By then the weather turned nasty. Mike said it was the worst weather in his 20 fall seasons hunting the area. High wind and rain. Every day was a test. We went out every day. Three of our group were successful, I was not. The guides and the crew were all as good as I have ever hunted with. Under the worst of condition, they all gave every effort to help with my success. I Highly recommend Litzen, and I did not harvest a bear. That says a lot about how I feel about these people.
Rod Larkin
Fruit Heights, UT
801-721-0930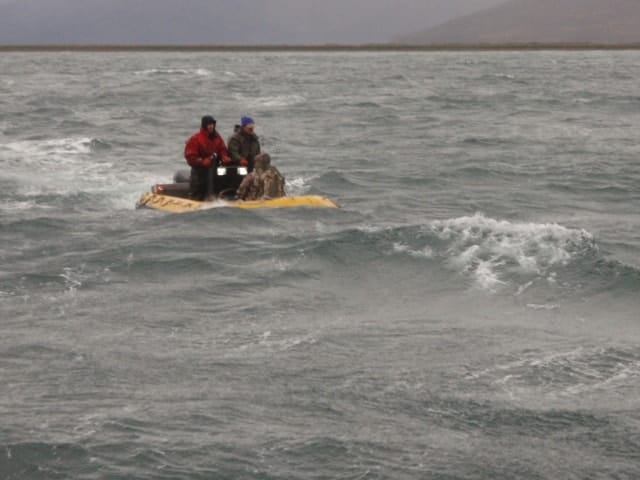 On a scale from 1-10, Mike Litzen and his team are a 20.   The Litzen crew is nothing short of fabulous!    From start to finish our entire hunt was amazing. A few years ago, I fell 30 feet, which altered my perspective on life. After my recovery, I told my husband Jake that we were going on a sheep hunt. 
Litzen Guide Service came highly recommended, so we made a few phone calls and before we knew it, we were booked for the adventure of a lifetime.
From the initial phone call up until the hunt, Mike was very upfront and honest, even keeping us up to date about the current sheep die off they had experienced in the Alaska Range.  We assured Mike that we were coming to Alaska for the adventure, experience and the challenge, as much as for a sheep. My favorite thing about Mike is that he takes the time to match his clients up with the guide that will best match their personality and hunting style.  Mike's guides and packers are the salt of the earth, hardworking and fun to be around.  Our guide Brad (the most amazing guy alive) wanted a sheep for us just as much or more than we wanted a sheep.  Brad and Cooper (packer, spotter and guide in training) did an amazing job getting us into and keeping us in sheep. 
During our hunt we saw; 16 grizzly bears, a black wolf, a wolverine, several caribou, lots of moose and so many sheep that we lost count. Going on this hunt was the 2nd best decision that I've made in my life, the first was marrying my hunting partner Jake.  Jake and I came on this hunt knowing a hunt would only be affordable once in our lifetime, but after our experience we will figure out how to do this again, even if that means pushing retirement out a couple of years.
Book a hunt with the Litzen team, it will exceed your wildest dreams and be worth far more than what you pay for the hunt.
Bev Hawkins Hailey ID
208 221-2233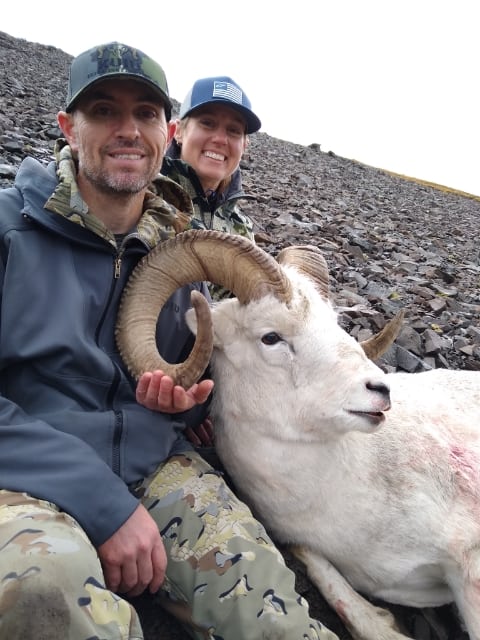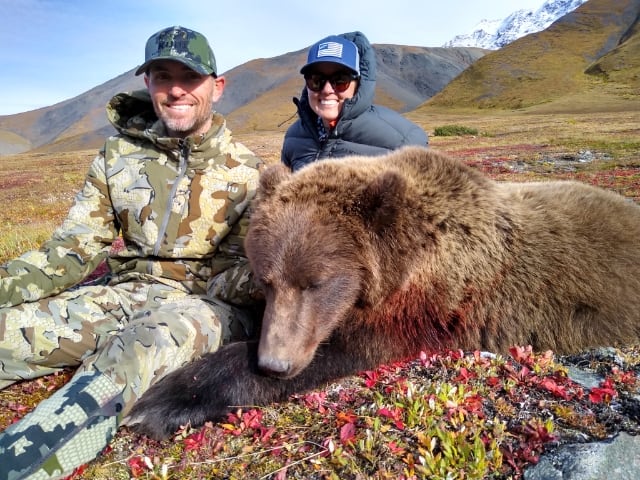 This was my third adventure with Litzen guide service. Litzen has always had all logistics covered, great hunting areas, professional and highly trained guides, solid camps, and plenty of game. Mike Litzen and his guides are true professionals and despite the weather being horrible, provided a great experience on this trip with an impressive boat and talented crew, taste meals, great hunting, and amazing sights. Litzen and crew leave nothing to be desired.
Mack Hunt
Broadview, NM
575-973-5172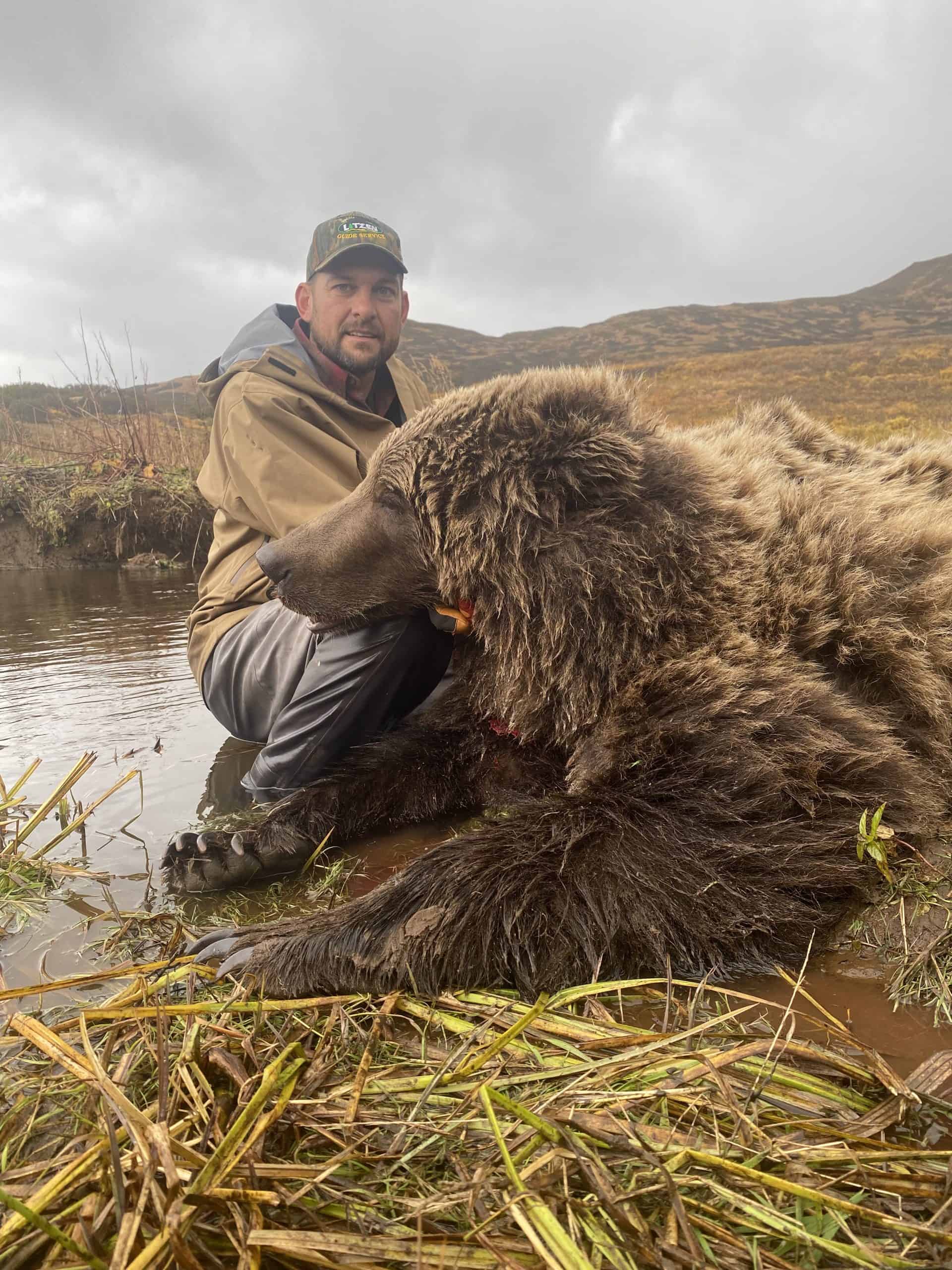 I want to start with telling you I have never hunted with a more professional guide service in all my years.  Your decision to team me up with my guide Ben was spot on and I couldn't have asked for a better guide.  I was also very impressed on how well you maintained your base camp, planes, and equipment for being in the middle of the Alaskan wilderness.  You truly put your client's safety first.  I can't wait to come back and see you for a Dall Sheep hunt in the next few years.  I have also already recommended you to multiple friends and if you have any future client looking for a reference, please give them my cell number 816-985-2047. 
Chris Ross
Kansas City, MO.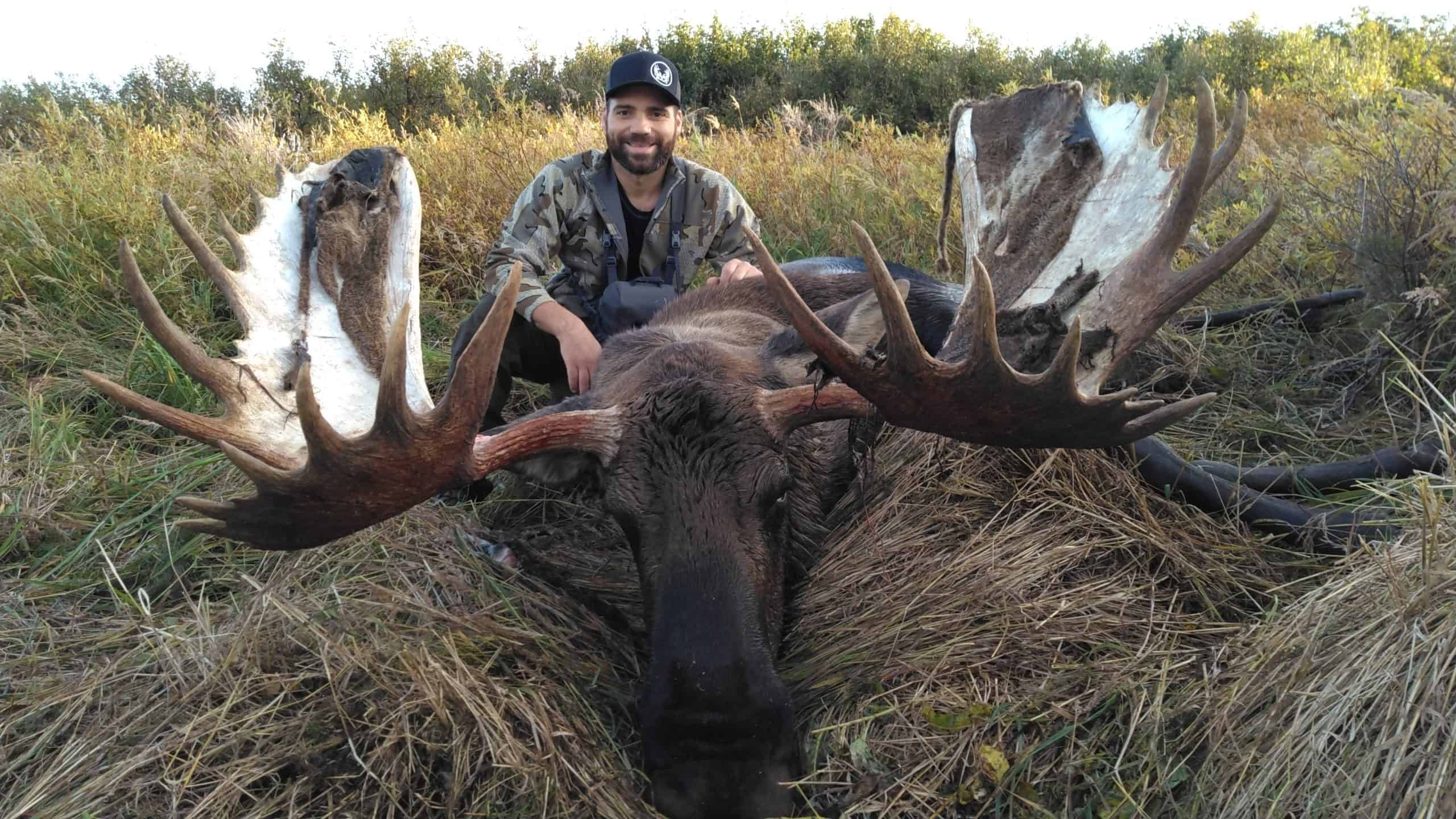 After talking to my Son Frank, who has been successful hunting a Brown Bear from a campsite with Michael and guide Ben, I asked him if it was something I could do at my age (71 at the time). He said he thought I could, but, I would have to get ready for the hunt, physically and mentally. Getting ready for the hunt was exactly what I did and it paid off. For me, this was the hunt of a lifetime especially because my Son went with me. The hunt was brutal as my Son had informed me but I was prepared mentally and, for my age, physically. During the hunt I was lucky to harvest a large grey wolf and see two other wolfs, which is very rare, according to Michael and our guide Ben.  I met all of the Litzen Team at Sand Point and I can say he has a great bunch of guys in his team.  Harvesting an enormous Coastal Brown Bear was the icing on the cake and we got to do what I said I would if I was fortunate to harvest my first bear ever; my Son, Ben and I took a polar bear plunge in the north Pacific Ocean. It was cold, to say the least, but did help forget body aches while in the cold water.
Frank Spencer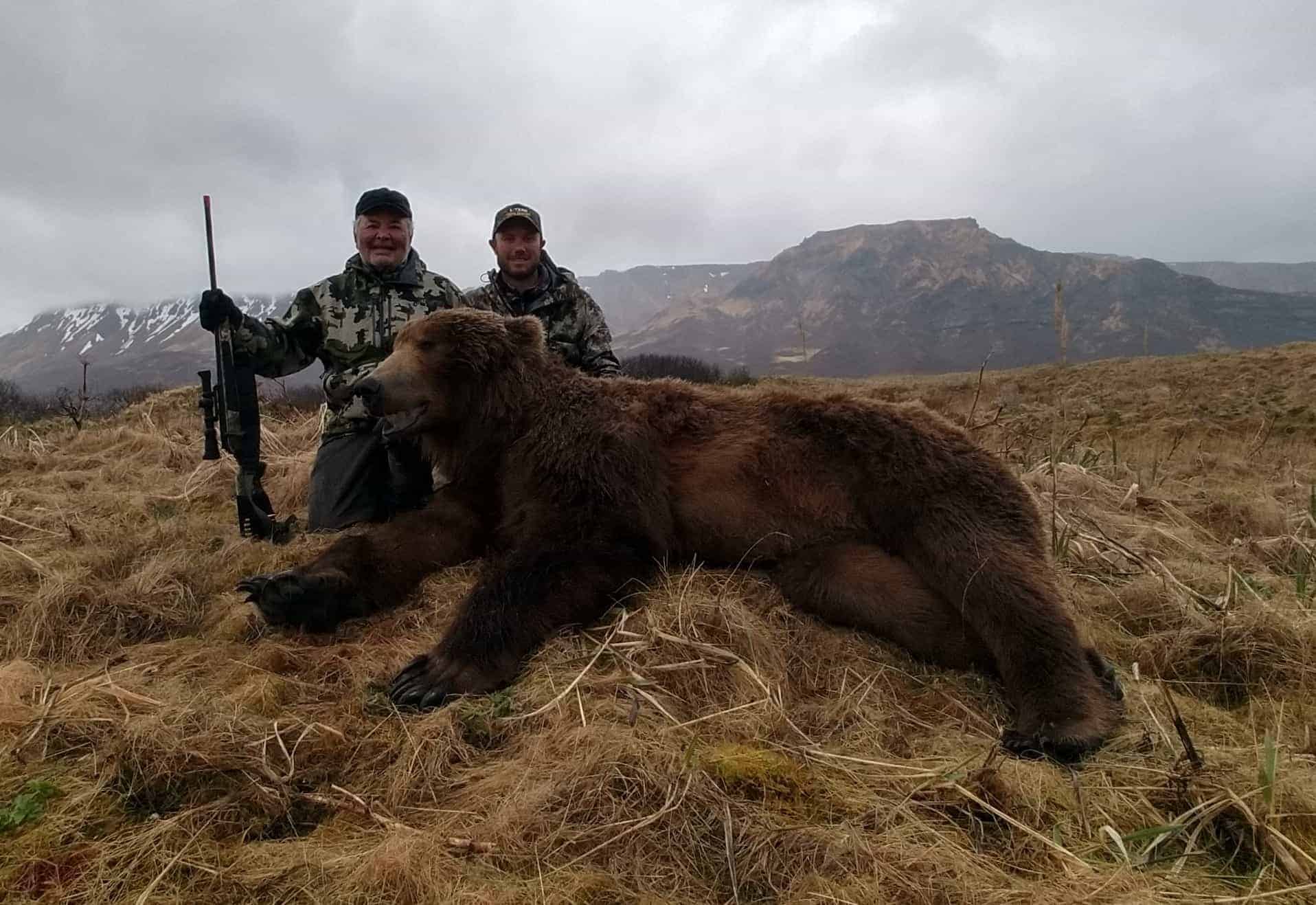 Caleb Herrema
Dall Sheep 2021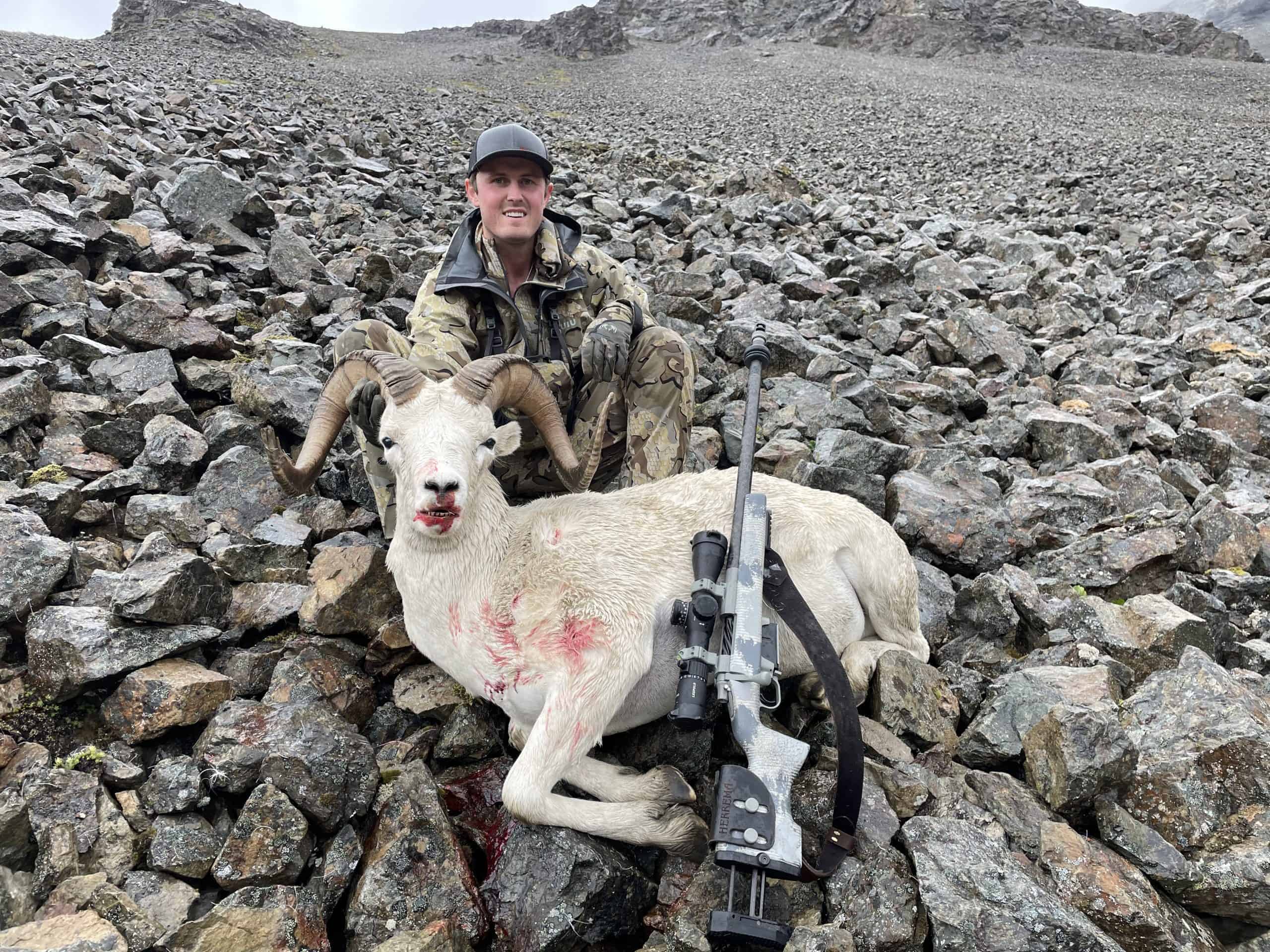 Todd Northcutt
Fall 2021 Brown Bear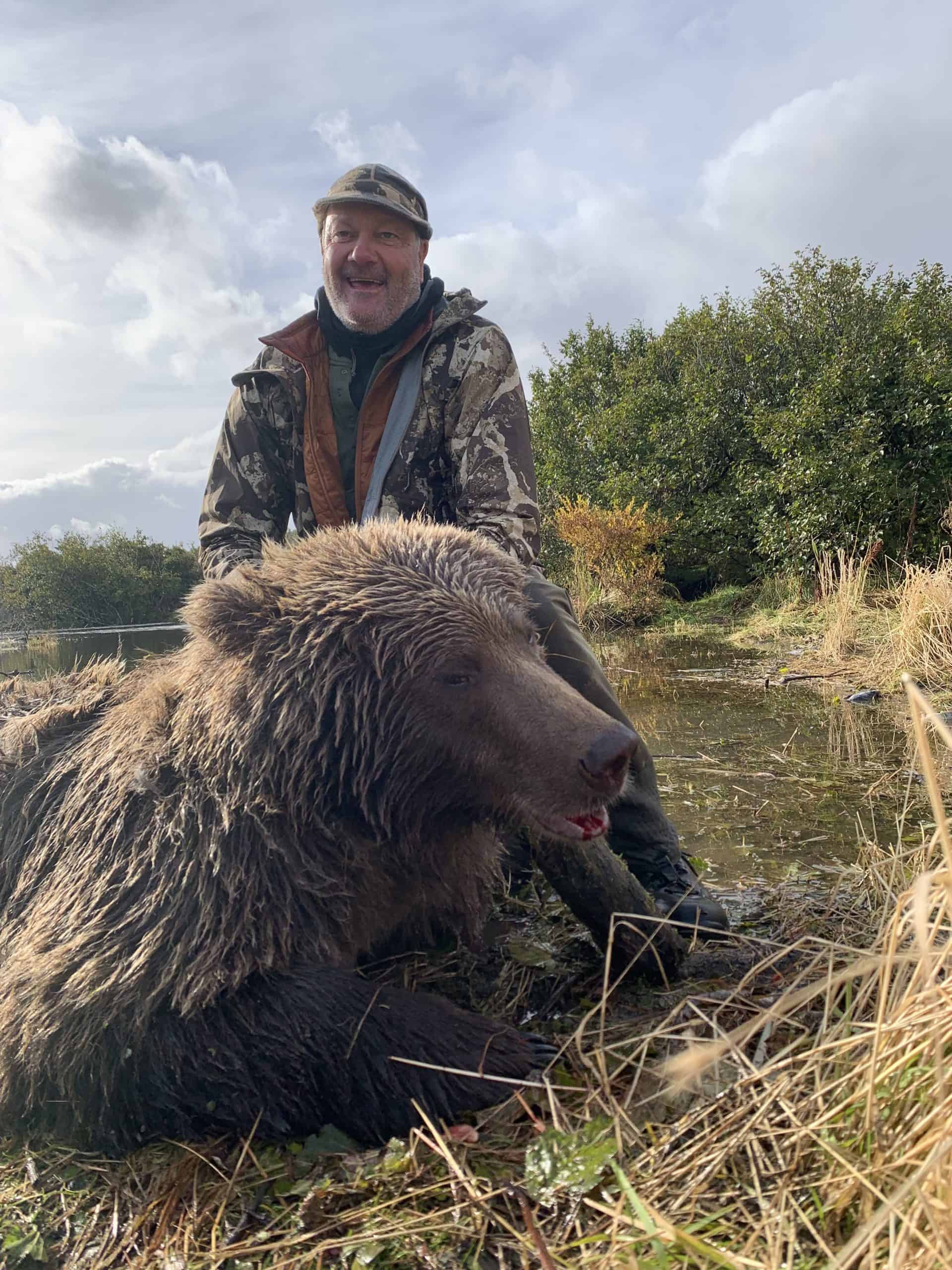 Mike,
I wanted to take a second to say thank you for such an amazing adventure.  I appreciate the safety and care that was taken during our flights.  Your staff is filled with knowledgeable professionals that are willing to help with anything needed.  The country we hunted in was beautiful and really no words can fully describe it.  On top of all that, with your help I was able to harvest the moose of a lifetime!  Thank you so much for helping me to fulfill this lifetime dream.  I look forward to when our paths cross again.
Jason Streit
Headwaters Construction Company
639 West 9500 South
Victor, ID 83455
(208) 313-7100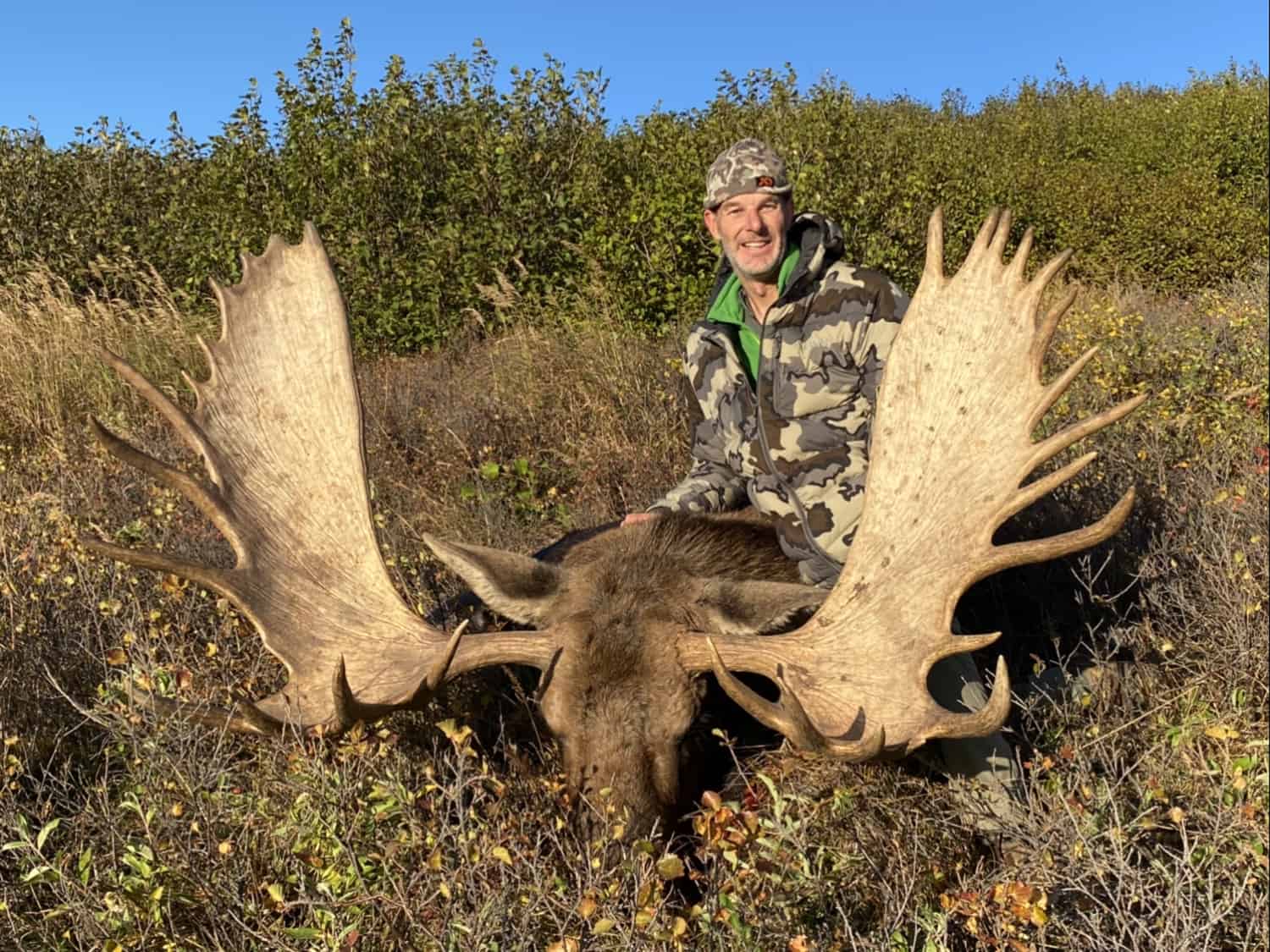 For those of us who hunt, we have all dreamed of taking a bucket-list hunt – that once in a lifetime outing which requires time, planning, blood, treasure and a really understanding Significant Other.    Topping my bucket list was a trek to Alaska to hunt the legendary coastal brown bear (truly one of the most magnificent animals ever to walk the Earth).
 My journey started by talking with fellow hunters and doing research on outfitters who offer this type of hunt.  I came across Mike Litzen's outfit via the internet.  He is a licensed guide service specializing in the coastal brown bear.  I got his contact information from his website and hit dial.  After a few minutes talking with Mike, I knew this was the outfit I wanted to hire for my hunt of a lifetime.
I really enjoyed my conversations with Mike, especially his candor and his encouragement to reach out and contact others who have hunted with The Litzen team. Wow! What a pleasure to visit with hunters that have experienced one of Mike's hunts.  It made me 100% sure Litzen Guide Service was for me.
When I got to Alaska, I found myself the sole rookie.  Every other hunter was a repeat customer which spoke volumes on how popular Mike's team was with previous clients.  The best analogy I can think of for hunting coastal brown bear in Alaska is like going from Pee Wee baseball to the Major leagues.  Everything is just that much larger and more intense.  From the vastness of the land to the awesomeness of the wildlife, until you lived it you cannot appreciate it.  The need for an experienced guide service is critical and Mike's team of professional hunters as well as his prep sheets were the equivalent of first round draft picks.  It was also spectacular the way Mike and the other guide services helped each other in the field.  I witnessed firsthand the professionalism, courtesy, compassion and helpfulness not just with clients but for the animals and the environment and each other: attributes that inspired my soul…. That level of cooperation is a paradigm too few industries truly share
I'd like to personally thank Mike's team of Professional Hunter/Licensed  Guides: Joel, Don, Jason, John, Ben and especially my personal guide, Brock.  They were just a few of the many wonderful people who helped make my Alaskan journey epic.  They have earned my respect and admiration.  Gentlemen, thank you for doing a phenomenal job. Thank you also to Captain Ross and his crew abroad the "Spirit".  Your hospitality and seamanship lived up to her name.  Lastly, thank you to Anchor Inn for providing endless hot water to wash off 18 days.  Best Shower Ever!
Life isn't perfect, people aren't perfect and hunting is called hunting for a reason.  But, I must say my experience start to finish was close to perfect.  The people were magnanimous and the time spent in the field was spectacular.  My journey was one of the best trips of my life.
If you're thinking about an Alaskan hunt, you owe it to yourself to look into Litzen Guide Service.  Lord willing, I will be going back. 
Robert "Bobby" Baldock, Tuscola, Texas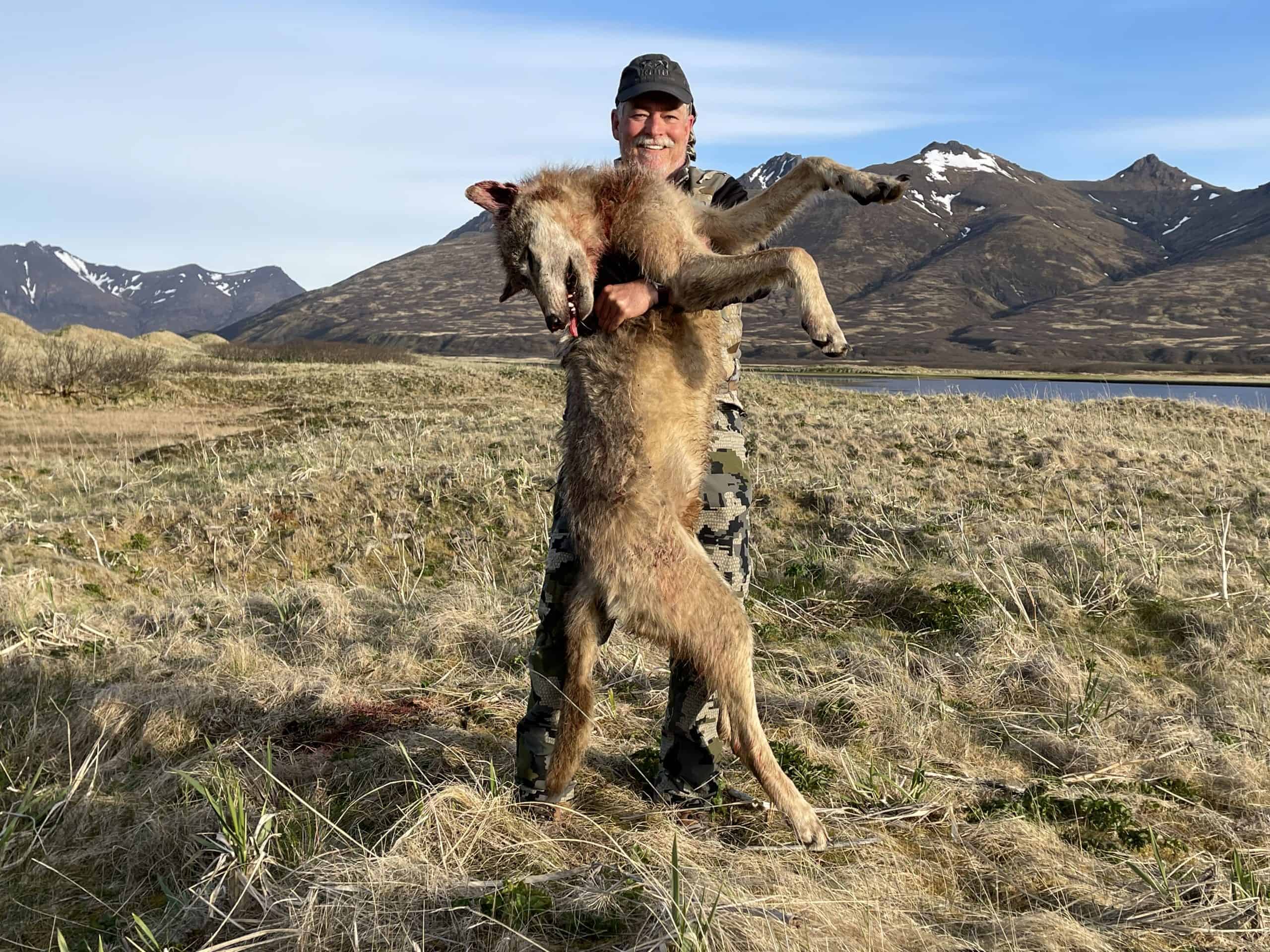 Neil Hudson
2021 Brown Bear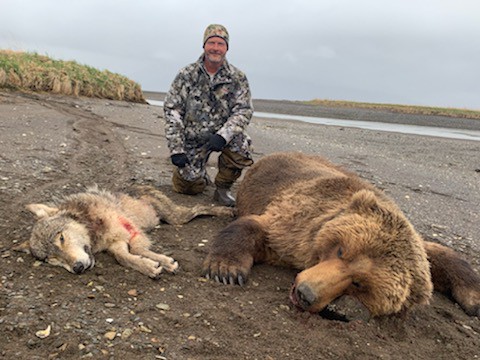 Derek Herrema – Dall Sheep 2021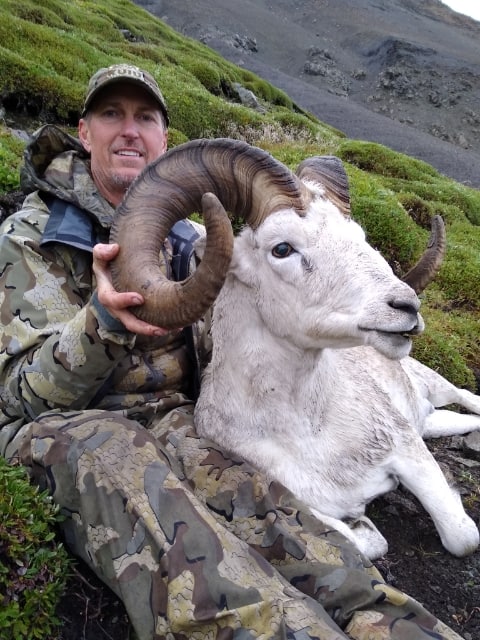 I had booked this hunt with Mike in 2019 but, due to Covid, we were pushed into 2021. Certainly disappointing, but the hunt was well worth the wait.  Heading out to the hunting areas from Sand Point we saw several bears along the shoreline and moving through the alders. When the hunt began the following morning, we saw over eight bears – a number of them good boars – scavenging along the shore. By the end of the second day, there were two good bears down.
After five days, everyone had taken a nice bear and I was the last up. We tracked several, missed one (shooter error), and passed on a number that weren't mature boars. Heading into an isolated bay, we glassed a very nice bear, set up a stalk, and went after him. This was probably the most memorable hunt I've had: the most beautify country in the world, a long and focused chase, a good shot at 175 yards, and a fantastic 9 ft plus bear with a perfect coat.
The team – from Mike and the captain of the boat to the guides – were focused, professional, positive, and totally committed to a fun and successful hunt. This hunt illustrates the reality of most hunts: they are a team sport. My favorite picture of the hunt was the entire team with me on shore and helping skin the bear. Just perfect.
I've booked another hunt with Mike for 2022 and can't wait to get back to Alaska.
Chris Drazan
Brentwood TN (612) 865-1189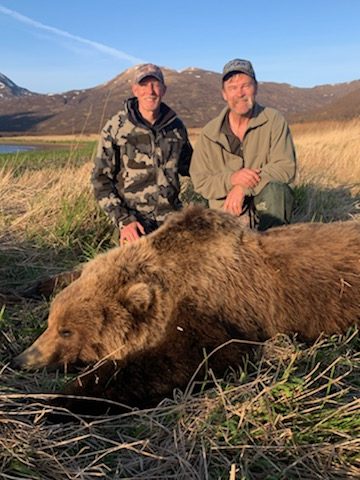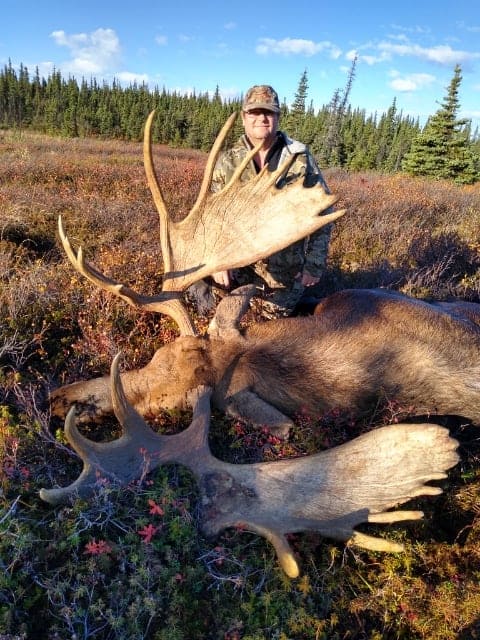 Brown bear hunting has always been on my bucket list, but because of the cost, I thought it would be a few more years before I could afford it. I couldn't even believe my luck when I got a call from my friend John Salgat, a guide for Mike Litzen, telling me they had a last minute opening to hunt brown bear. I couldn't pass up this opportunity, and I am so glad I didn't!
The process of getting to our final base camp was quite an experience. It seemed that each flight took us on a smaller and smaller plane, ha! It was an adventure I'd never forget!
Upon landing in Sandpoint, I finally had the chance to meet Mike. Up until this point, all our communications had been via email. He was always very on the ball answering my questions, and getting information out to me quickly. I was so grateful for his thorough communication. Mike is the real deal! Everything was so organized and the whole process was seamless.
My land hunt, with John as my guide, soon had me realizing that the rumors I'd heard were true. Brown bear hunting is 90% patience and 10% full tilt adrenaline rush. Things started out a little slow. We were seeing bears and tracks but nothing worth pursuing yet. The weather gave us an added challenge and was relentless. It rained and rained for days with wind that made things even more difficult. On day 9 the weather finally cleared, and my guide said we needed to take advantage of the good weather. We headed to a higher point on the coast and his decision was spot on. Trust your guide! After hiking for a few miles we came across a monster! He was staring right at us! My guide gave me the go ahead to take him so I had to be quick! I took the shot and the rest was history. It was the most exhilarating and terrifying experience!
The pack back to camp, despite being incredibly difficult, was well worth it. We got back to camp at 2am and slept like a couple of babies until late the next day. John did an amazing job taking care of the hide and prepping it for the tanner.
I ate well, was warm at night, and felt like Litzen did a really great job making the entire experience as enjoyable and comfortable as possible. I wouldn't have changed a thing and couldn't have asked for a better outfitter and guide!
I look forward to hunting Dall sheep in August and hope to have a similar outcome. Thanks Litzen.
Jeff Herbert  2021 Alaska Brown Bear Hunt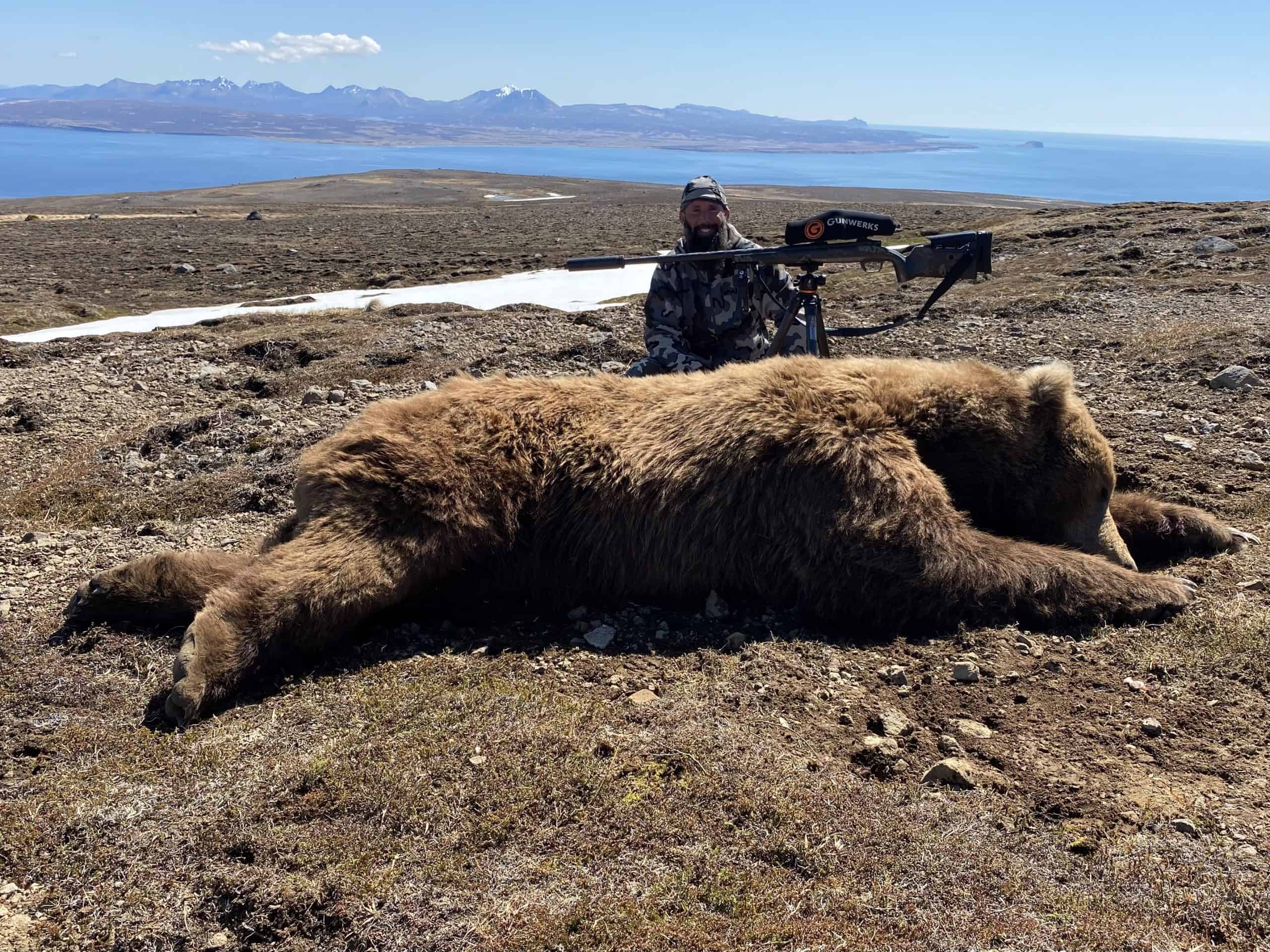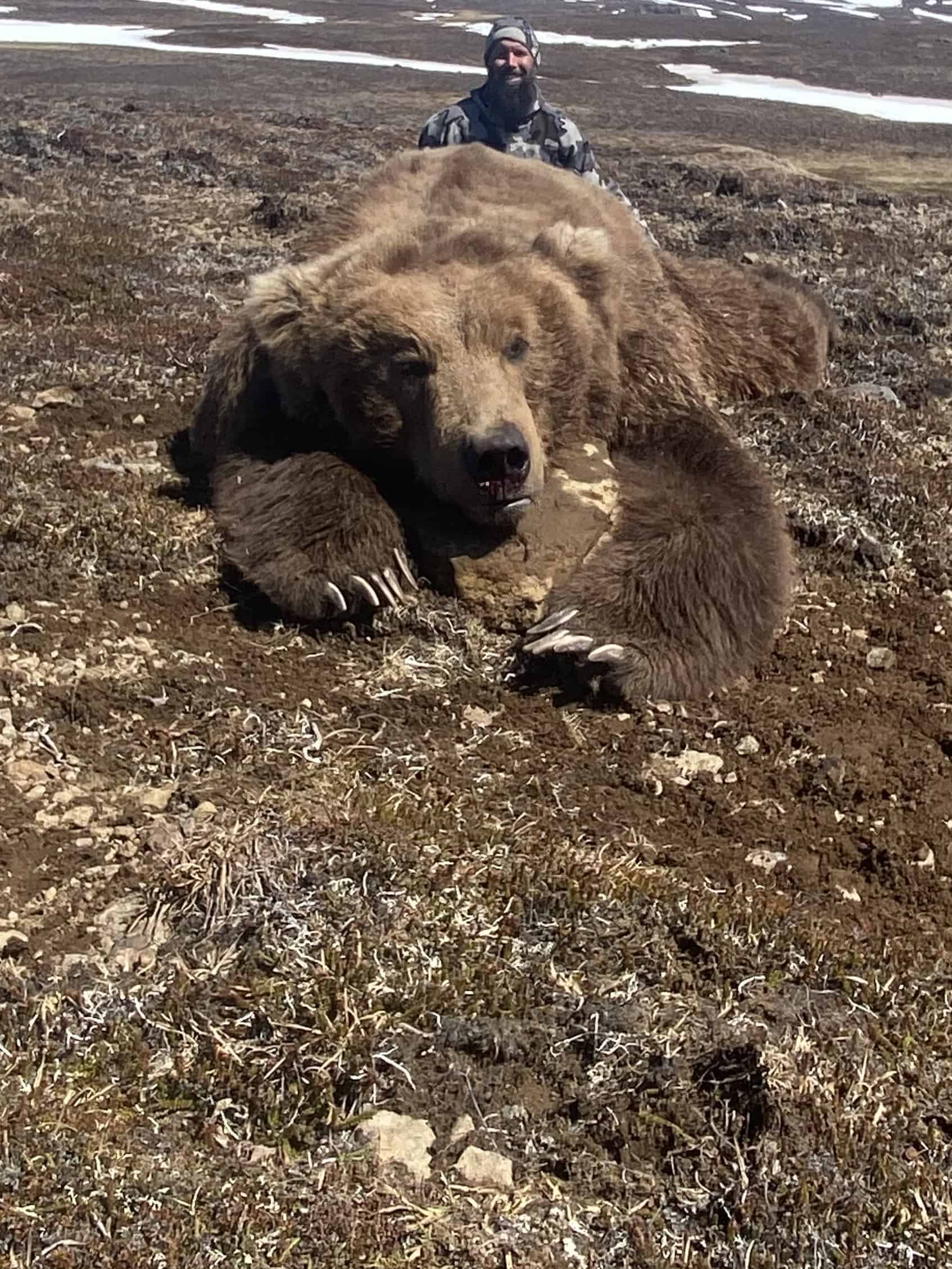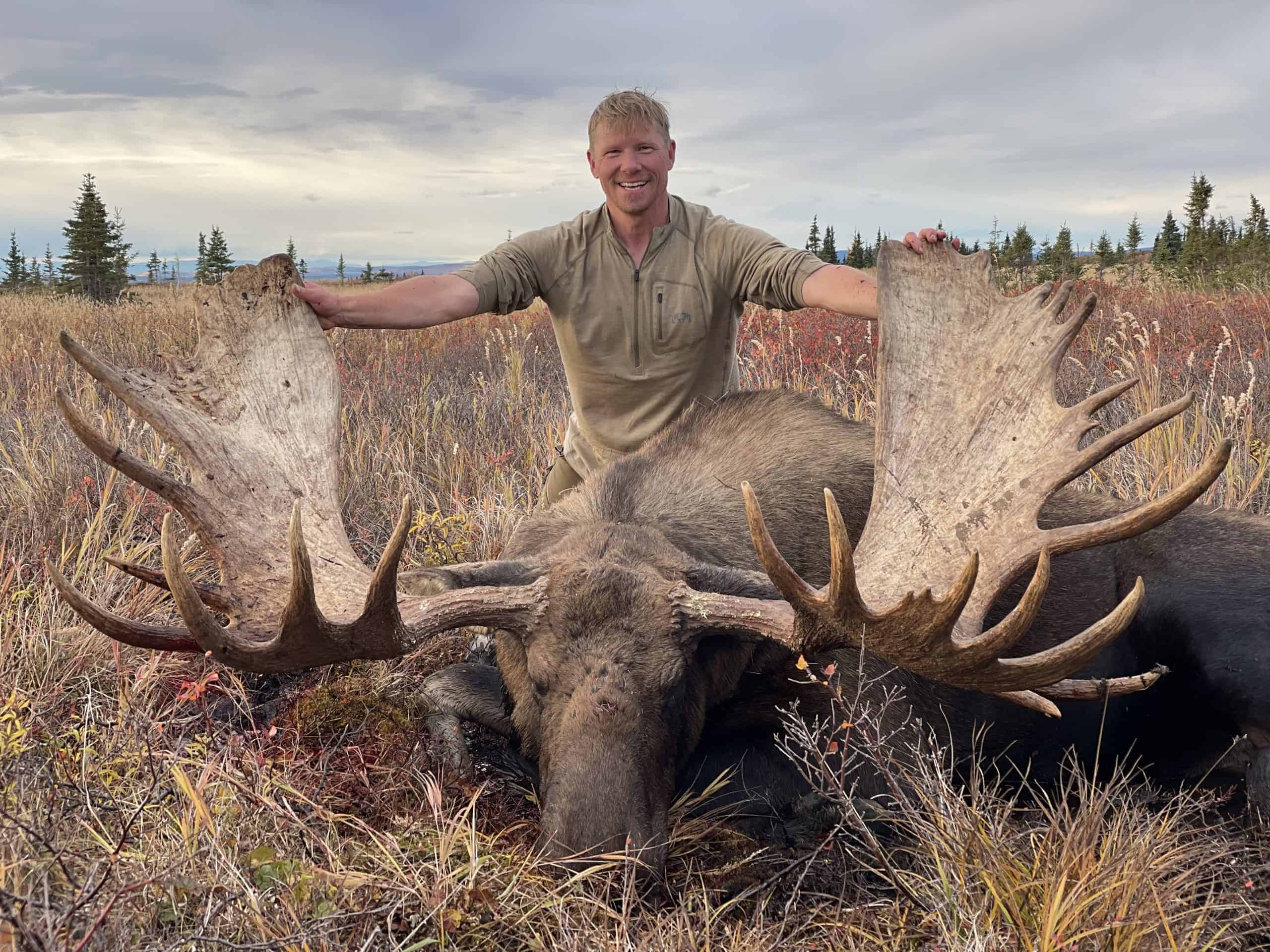 Michael Drazan
2021 Brown Bear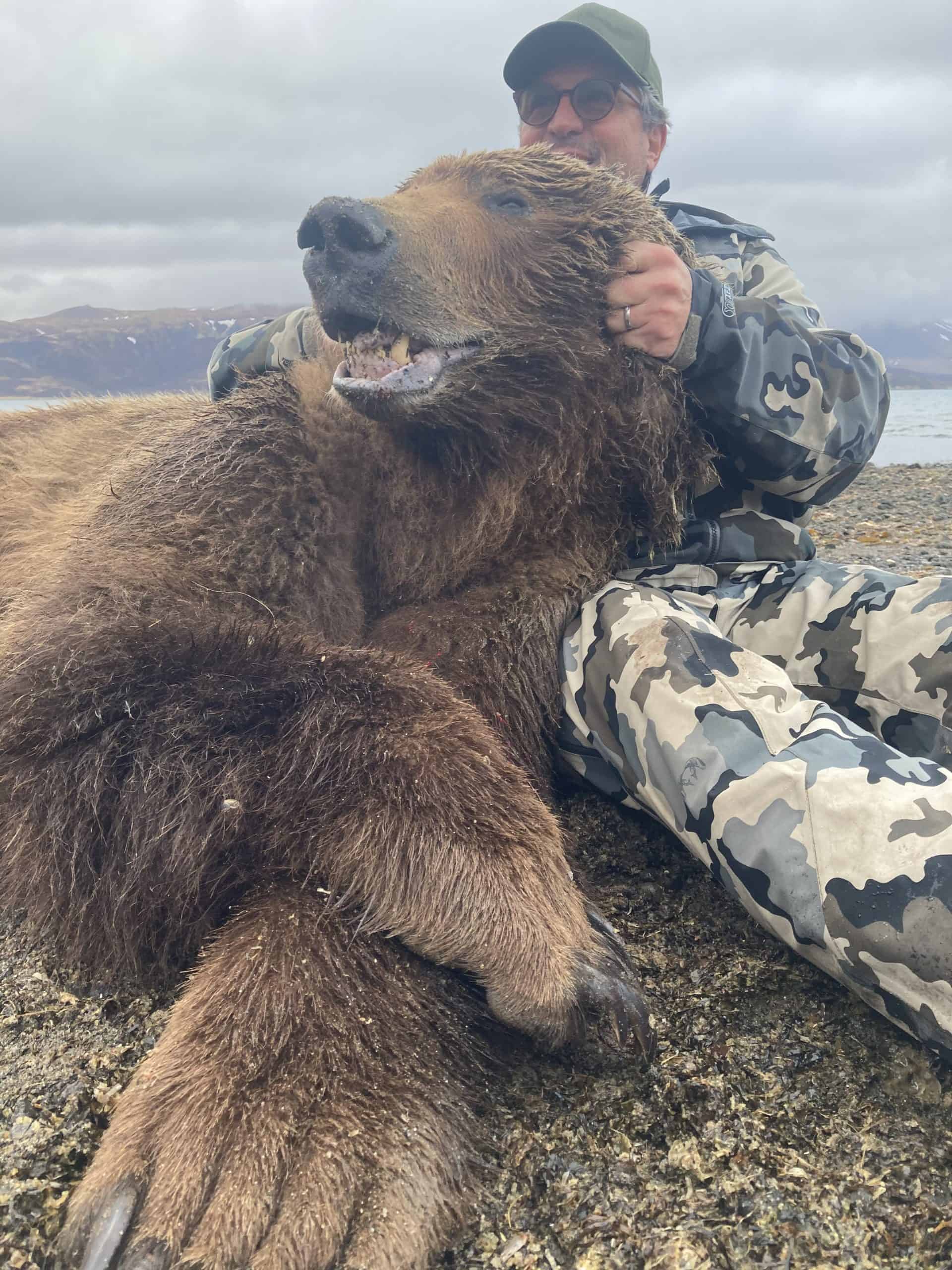 Stuart Marshall
Grizzly Bear & Caribou 2021