"It's been four consecutive years I have hunted with Mike Litzen Guide Service and Team. In my opinion Alaska is what is left that is pure and wild in North America. It doesn't surprise me that Mike runs his outfit nothing short of pure, straight forward, no nonsense, and wild. It's all hunt but it is not for the faint of heart.  My experiences over the years are priceless".
Frank Spencer III  El Paso TX
915-269-0767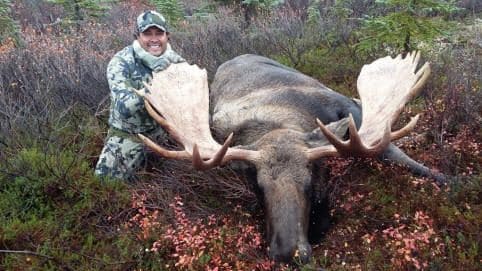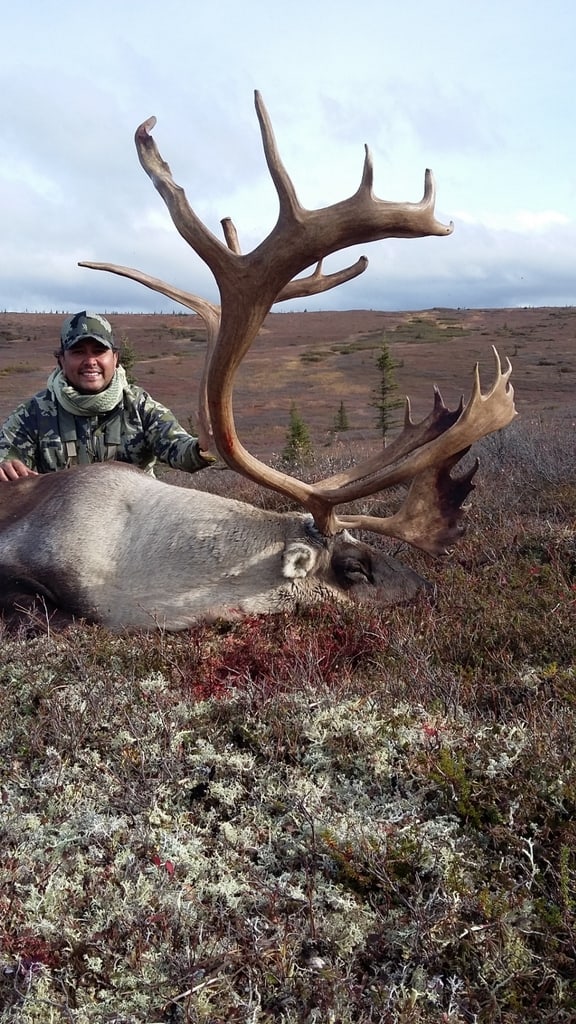 Thank you Mike and the rest of the team at Litzen Guide services for an amazing Alaskan adventure!
After winning this sheep hunt from Epic Outdoors 5 months before the hunt my wife and I headed north a little nervous of weather, bush plane flights, hunt logistics and overall success.  This was our first sheep hunt and first time in Alaska so we really didn't know what to expect.  After witnessing Mike and his team calmly roll with the punches to get all the hunters from camp into the field on time, after the runway had been flooded 3 days prior, calmed any nerves we might have had!  After Mike dropped us in the field we entrusted our guide Brock to lead us on our dream hunt.  2 short days later I was holding my dream ram and haven't stopped smiling since.
After the experience my wife and I had on our sheep hunt I have already started recommending Mike's outfit to my family and friends!
Mitch Doolin
Artesia MN 
970 761-0480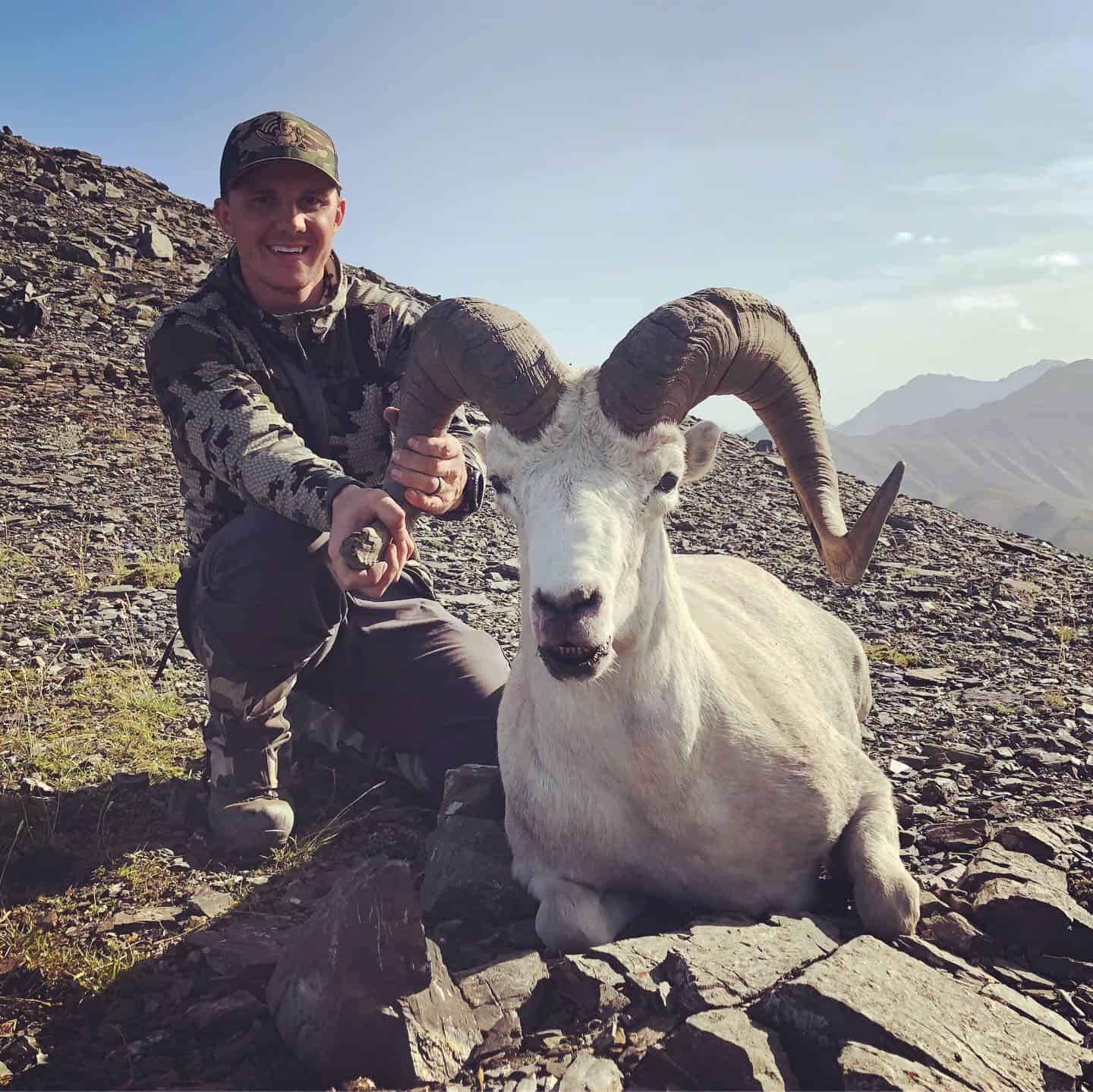 I just want to say thank you again! You and your crew are a top notch group of awesome people. I will never forget this trip and hopefully get to see you guys soon. I wish I didn't have to leave. But want you to know it could not have been any better in my book. Thank you for everything Mike.
Cole Stemler
Murphys CA
209 743-1971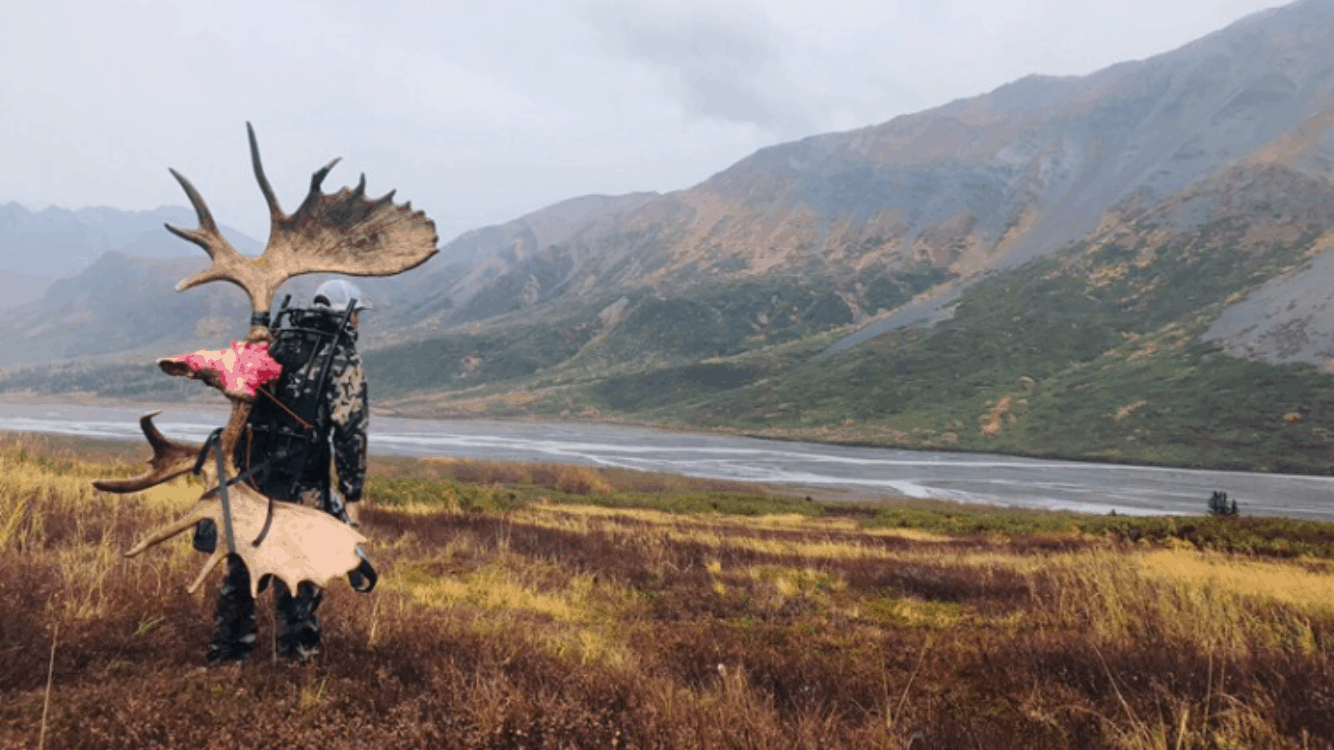 Mike,
Thank you once again for an amazing adventure.  Just like last time everything was perfectly planned and very well organized.  All of my expectations were excided from your superb pilot skills to the beautiful base camp and the hospitality of all of your guides.  It was an absolute pleasure to go up the mountain with Ron, we had an amazing time and the insight he provided was top notch.  I was able to harvest an amazing 9-year-old ram on the third hunting day and could not have asked for a better hunt.  After 2 hunts with you now, I would highly recommend you for any Alaskan adventure, I could not have asked for anything else! I look forward to our next adventure together. 
Thank You,
Andy Gibson
(970) 988-2237
Loveland, CO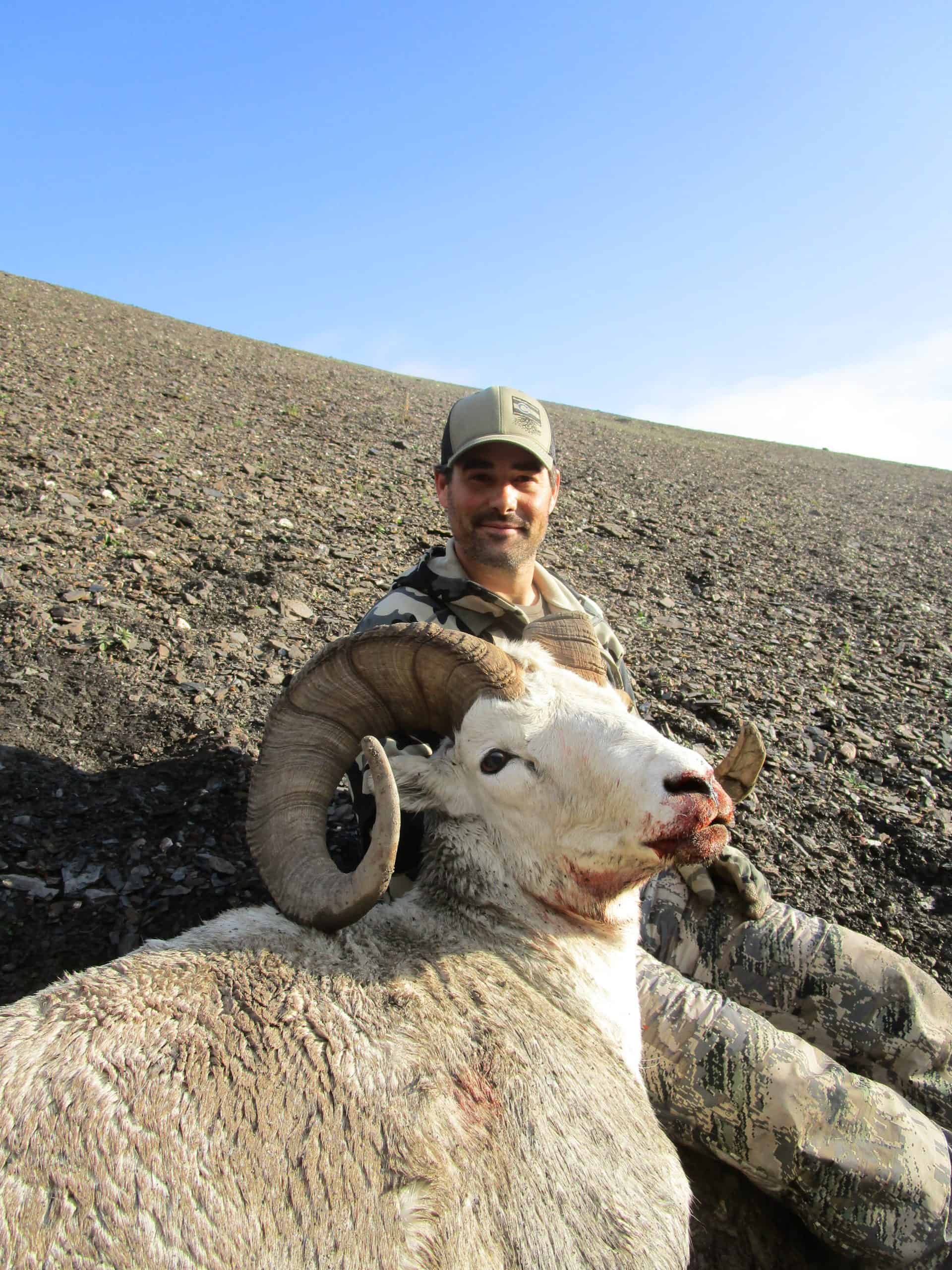 I was able to hunt with Litzen Guide Service in September of 2019.  All around the hunt could not have been better.  Michael was great to work with and matched me with a great guide, Kelen who fit my hunting style perfectly. We had a wonderful time and saw lots of game. While out in the field Michael would check in at least daily to make sure we didn't need anything and the hunt was going well. I was able to harvest my bull on the third day of the hunt and after that was fortunate enough to also harvest two wolves and a beautiful Caribou bull.  It was definitely the experience of a lifetime!  
Roy Finney,
Tafton, PA
(570) 470-630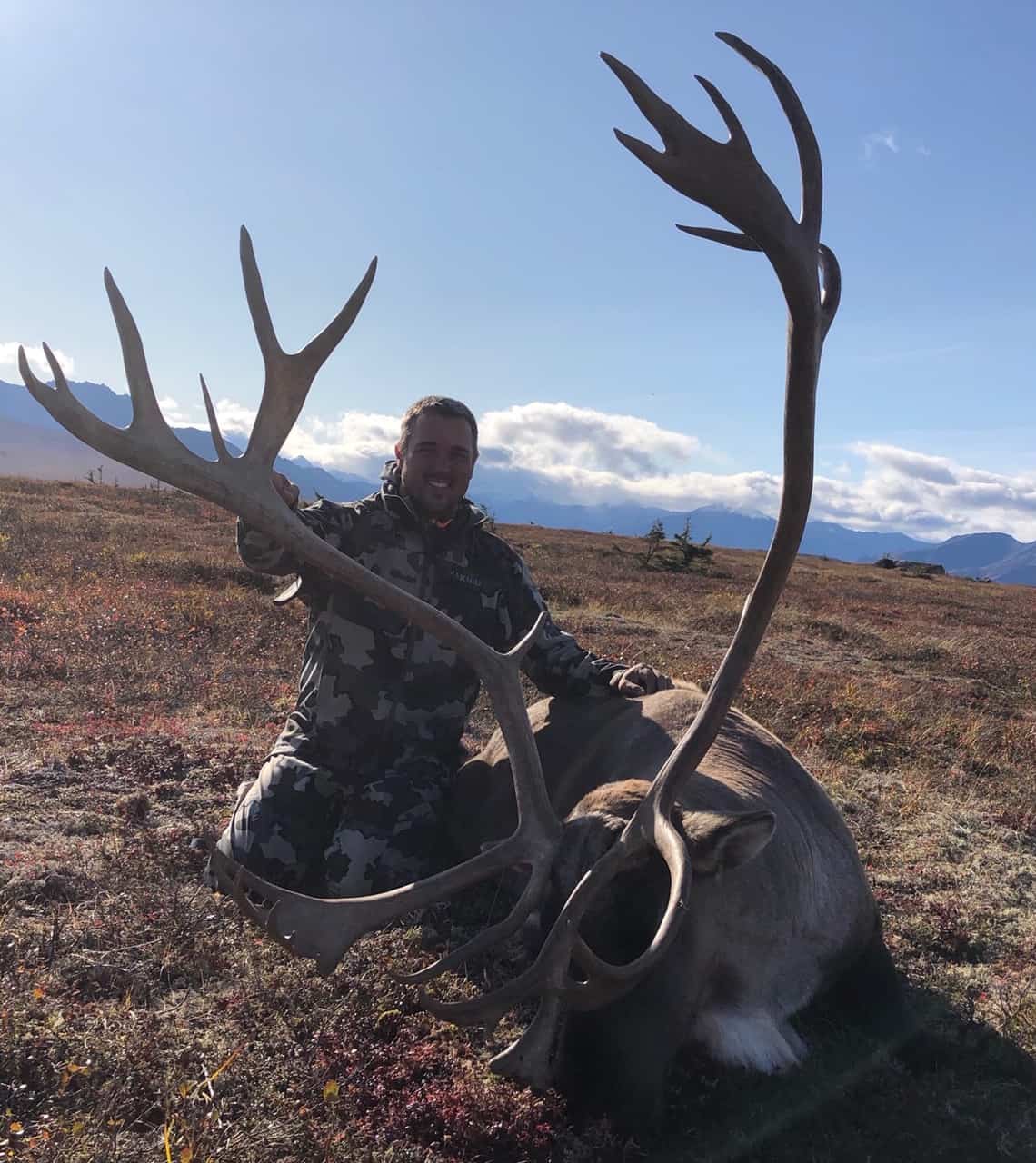 "Thanks again for the great hunt and fantastic adventure. The overall hunt lived up to all of my expectations. Mike is a great pilot who made the whole process of getting to and from camp very comfortable.  Mike's level of service and professionalism came through in all portions of the hunt. My guide Shay did a fantastic job on the mountain and helped me take a nice ram on the eighth day of my hunt. The challenge of a Dall Sheep Hunt is something I've wanted to accomplish for many years. I would highly recommend Litzen Guide Service for anyone wanting to experience a once in a lifetime sheep hunt"
Tony Stoll
Perham, Minnesota
218-849-4672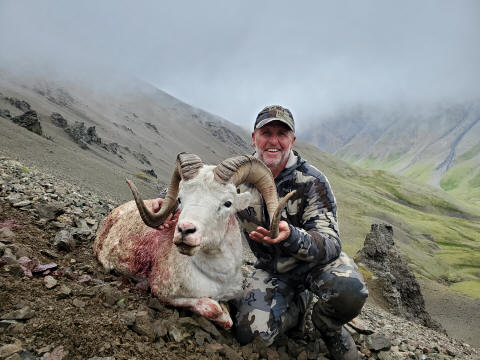 My father went on a moose hunt in the late 90s on the Alaskan peninsula when my 3 brothers and I were young; upon returning home he started a savings account to someday take his 3 sons to experience this last wild place ourselves. 20 years later with all of us grown, after lots of research and recommendations we booked our hunt for 2019 with Litzen Guide Service for Alaskan moose. The fulfillment of my father's 20 year dream came by the middle of our 9 day hunt with all 3 of his sons, including himself, killing monster bull moose and as well as a large barren ground bull caribou. By the end of the hunt, my brother had also killed a wolf and grizzly. I killed a bull of ten lifetimes, a 69" monarch, on day 4 of the hunt (that same morning my younger brother and father punched their moose tags as well)! The territory that Mike is able to put his hunters in is as remote and trophy rich as it gets, and he is an incredibly safe and calculated bush pilot to get you out there worry free. My guide was as mentally and physically tough as they come and became a great friend over the course of our hunt and Mike's packers made a seemingly impossible 3 mile- one way pack out as streamlined as one could hope. When we got back to McGrath at the conclusion of our hunt, the trophies from mike's camp were the most impressive by far among all the other heads spread out in front of the local meat processor. We had 20 years of dreaming and saving money riding on this trip and we couldn't have picked a better outfit- if you're looking for a guide service for your once in a lifetime – Mike's your guy. 
Bill Strimbu II
Brookfield, Ohio 
3305074817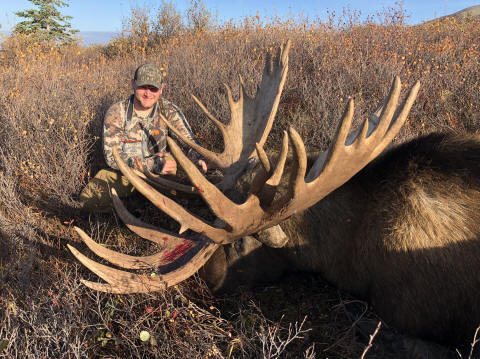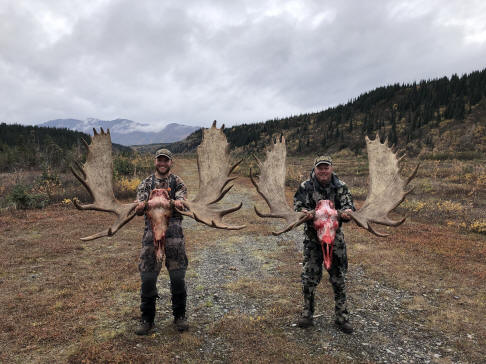 "Hunting Alaska by yourself or without an experienced guide service will usually result in an unsuccessful hunt and possibly a deadly situation. You need someone that has territory with abundant, trophy quality, game, experienced guides and exceptional aircraft to get you in and out safely and efficiently. Litzen Guide Service is definitely a 5 star outfit fulfilling all of these requirements and more. Michael Litzen is a professional hunting strategist and exceptional pilot that have the skill sets to put you in the right place, so you can get a trophy animal and have a great experience in the process. When you save your money to go on a hunt of a lifetime, this is the guy you want to call."
William Strimbu
President
Nick Strimbu, Inc.
3500 Parkway Road
P. O. Box 268
Brookfield, Ohio 44403
Phone: (330)-448-4046 ext. 126
Fax: (330)-448-1151
Check out our website
www.nickstrimbu.com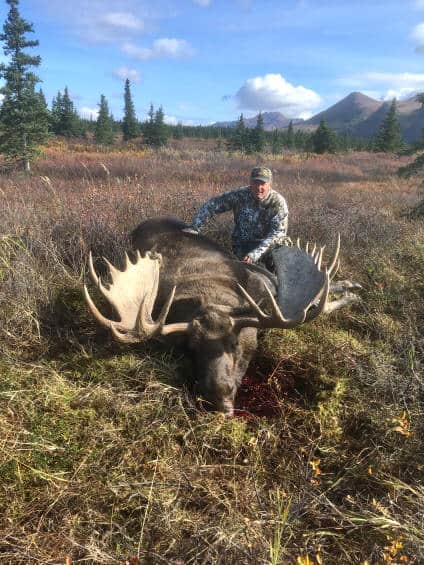 It is difficult to adequately put words to this amazing experience. From the beautiful scenery, to the number of sheep, to the ever changing Alaskan weather, there was truly something to enjoy each day.
Michael and his team are pros from the moment you are picked up to the moment you are dropped off. A special thank you to Brock, who did an outstanding job guiding me to successful 150 yd. shot.
Absolutely recommend Michael and the entire Litzen Guide Service to team for the adventure of a lifetime
Eric N.
818.259.3812
For the last 15 years I wanted to go hunt moose in Alaska. I had been doing lots of research, going to hunting expos, looking on the internet and talking to other hunters. I was always hoping to get the best experience and kill a trophy bull moose. After seeing Litzen Guide Service in the Huntinfool magazine, I looked into Mike's website and saw Monster Bull Moose as well as a lot of happy hunters, and let me tell you they were right! I booked with Mike for an early season moose/grizzly combo hunt for 2019. It was a great hunt! I harvested a great mature bull of my dreams. I had Brock Oliver as a guide and we were hard working and knew how to get on big moose. I would recommend this hunt anyone that has a big bull moose on their bucket list! Thanks again Mike and his Great Crew of Guys!
John Pesce
(209)559-5604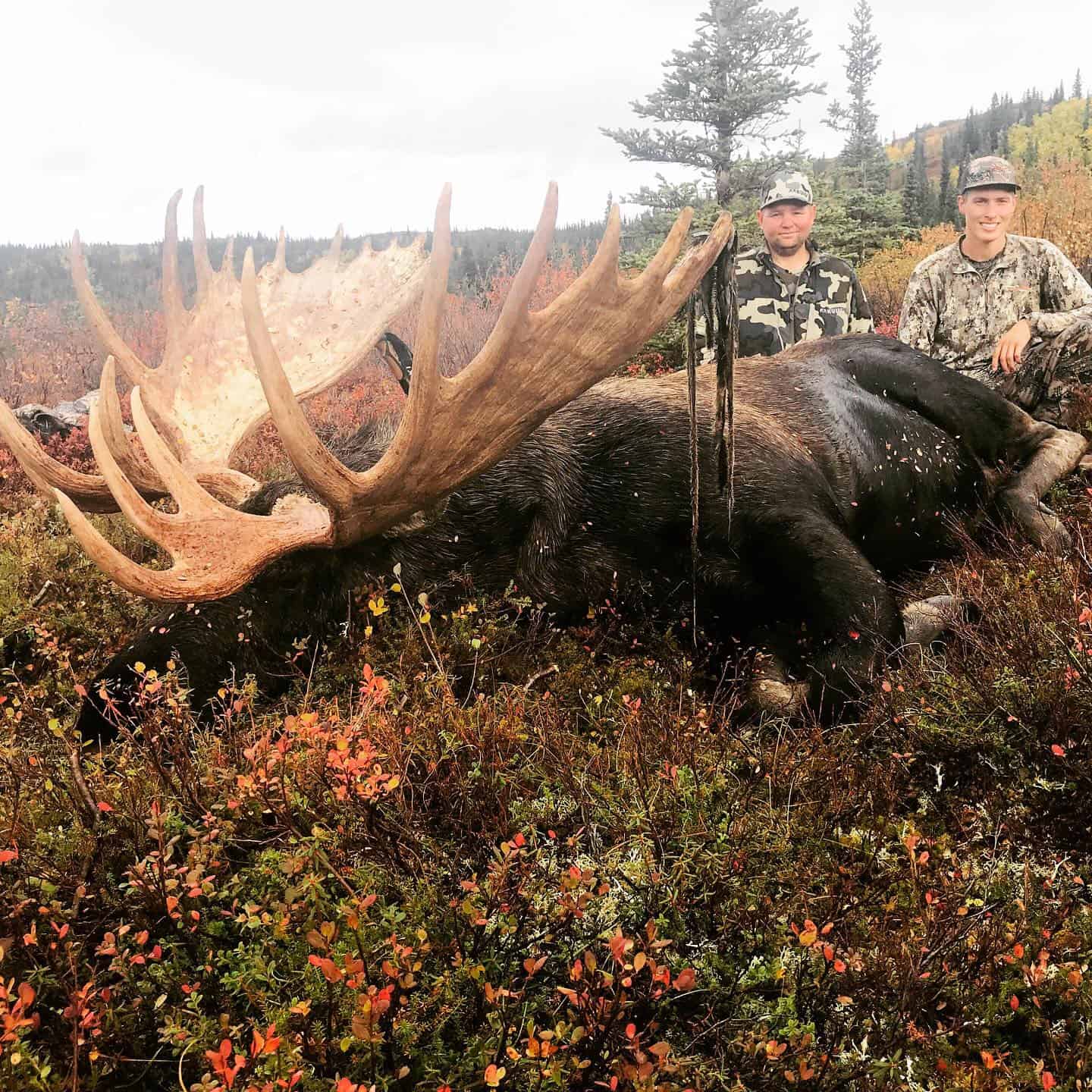 This hunt was amazing!  Mike and his crew were awesome and professional, my guide Brad Patterson and packer Konnor did a fantastic job
And thanks to their vast knowledge I was successful in harvesting a Dall sheep.  I cannot stress enough how special this hunt was and would highly
Recommend Litzen Guide service to anyone looking for Alaska big game hunting, this truly was a hunt of a lifetime.
Tom Fetzer
Ukiah, CA
707-489-0770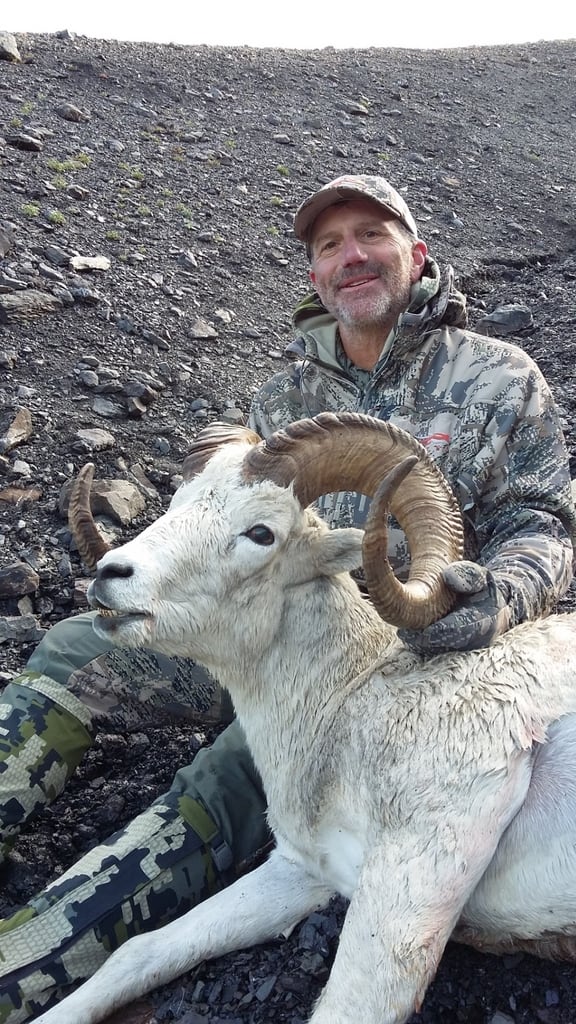 "I won this 2019 14 day combo hunt of a life time for me, with a $100 raffle ticket in June 2018. From day one Mike's willingness to make my hunt 1st class was almost unlimited, with safety a first priority! Landing at Base Camp, I was greeted by no less than 7 friendly helpful accommodating team members that exhibited a true sincere attitude to make me feel welcome and comfortable. Guide Brad and Packer Konner were hard working fun camp and hunting mates. After several non hunting weather days, Brad put me in front of my trophy ram at 60 yard's! Litzen Guide Service is awesome big fun! "   
Dick Bird
Lake Tahoe
530-577-5800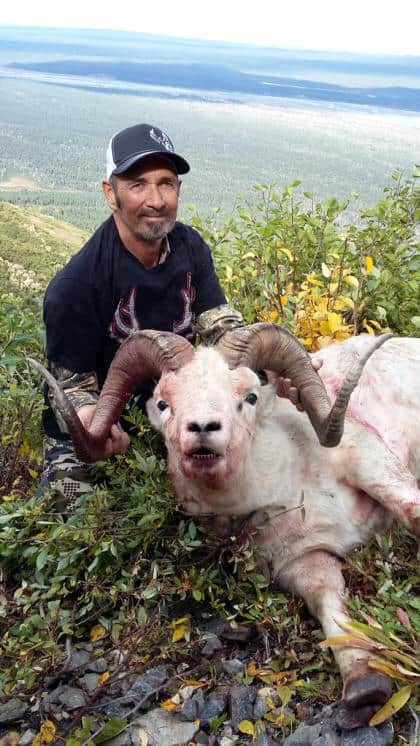 Mike, 
What an incredible adventure!  Right from the start when I landed in McGrath. The local residents were incredibly accommodating and friendly, especially upon my return. My hunt was fantastic.  The first evening during dinner we had a young caribou bull walk right in to camp. That night I awoke to a cow and calf caribou grazing a couple yards from my tent. Over the next four days we counted 18 rams.  Six of those were legal.  The mountains are amazing and I couldn't be more tickled with the ram I harvested!  A big thank you to you and your guides for the great experience!
To The Ram!
Tyler Bergien
Jackson, WY
(307)690-3825