Mike,
I would like to thank you again for the hunt of a lifetime. I couldn't have dreamed up a better hunt than what you put together for me. You have assembled an awesome group of guys, very hard working that were a blast to be around. I can't even put into words how big, beautiful and remote the country you hunt is. I feel very fortunate that I got the opportunity to meet you and experience Alaska under your wings. The best hunt I have been a part of no doubt. I can't thank you enough Mike.
Jake Stone
Sonora Ca.
209-768-8089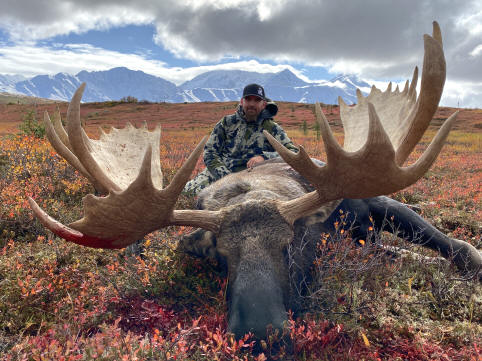 Dear Michael,
About our trip, from the very moment we arrived your actions and your Base Camp setup, told us we were in VERY good hands! Our hunt awesome and the end results speak for themselves. It is easy to see why others say such good things about you, why your success rate is so high and why you're booked up so far in advance. Thanks to you and your entire team of guides, packers and of course you!!!
Thanks for everything,
Sarah Parker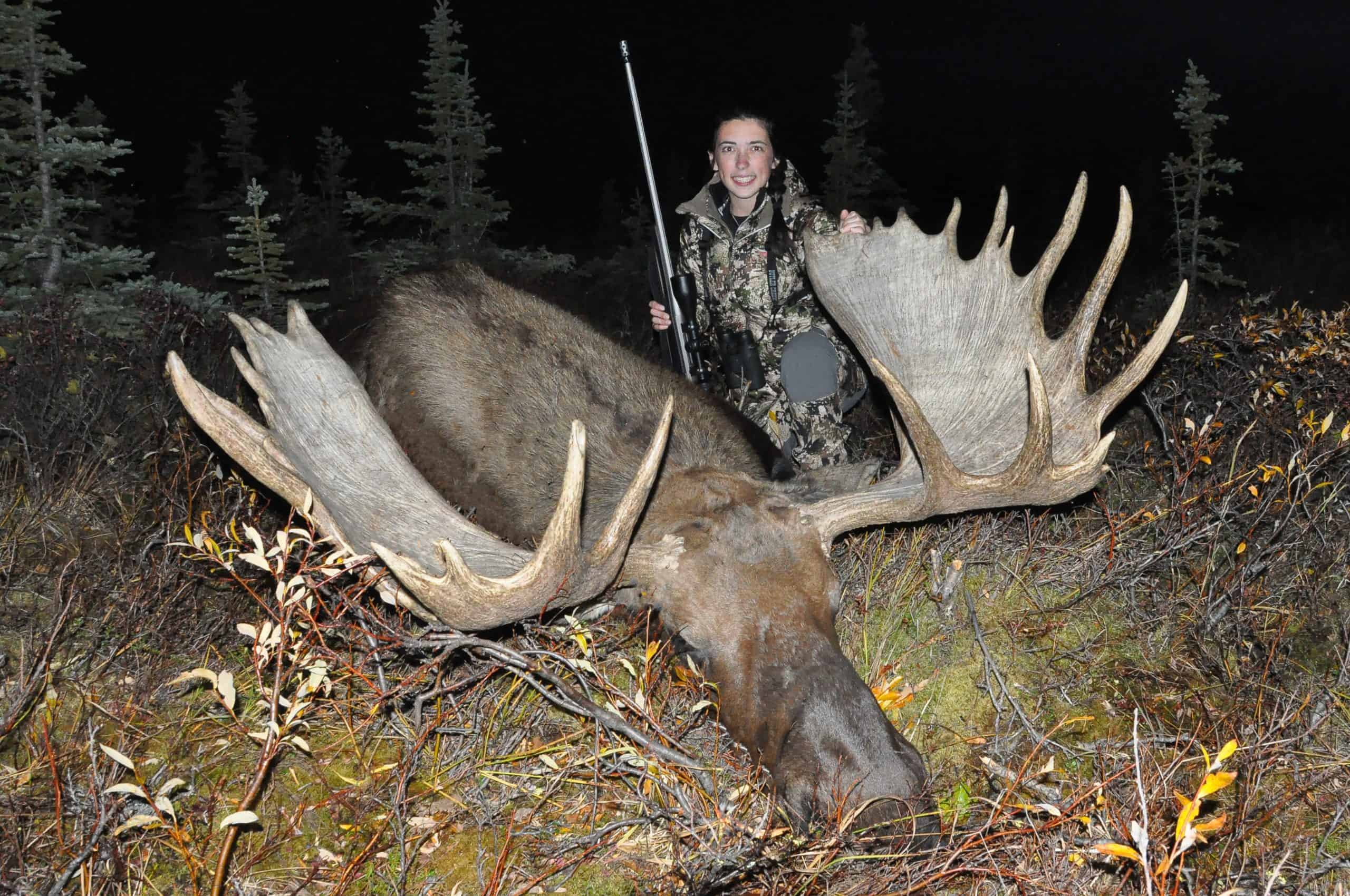 Mike,
From the very beginning of researching and planning for this once in a lifetime moose hunt; there was one common theme throughout: "Go with Mike Litzen in Alaska". You, did not disappoint! After a successful hunt taking a 64" bull moose and a very respectable bull caribou; (wide enough to drive an Argo through) I now know why you came so highly recommended.
Communication from the beginning to the end of the hunt was always brief and precise. There's no question that navigating and planning logistics in Alaska is challenging at best. Add a COVID pandemic to the mix and logistics go from challenging to downright difficult. Your laser focus and attention to detail did not go unnoticed. I respect the work you do and all the effort it takes to run your high-quality outfit.
Your guides, (mine was Shay), your packers, and all of the hard-working people that I had the privilege of meeting during my time in Alaska were some of the most genuine and down to earth folks I have ever met. The folks in McGrath (Jenni), the meat cutters, the expeditors, the taxidermists; every one of them exceeded my expectations. Thank you for the hunt of a lifetime!
Cheers to planning our next adventure…
Jeff Rizzo
Fort Mill, South Carolina
704-363-2233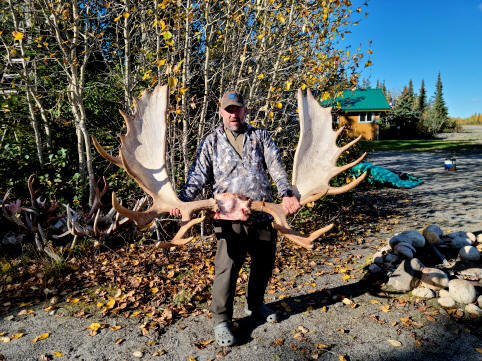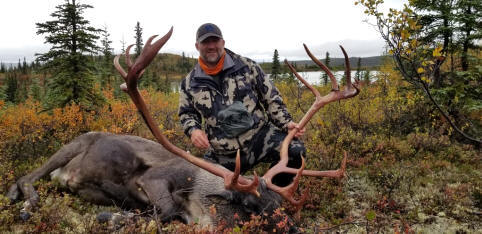 Mike,
I wanted to thank you for making a lifelong dream come true this fall on a successful dall sheep hunt. As with any mountain hunt, it was extremely tough physically. My guide Brock was more than up to the challenge on this, and did an incredible job. The toughest part though, for me, was keeping my head in the game mentally, Mike was super encouraging on this and kept our heads in the game by moving us to multiple different camps and allowing us to keep covering country until we found what we were after. In the end, I shot a fantastic sheep and a big bull Caribou. Thank you Mike, I look forward to hunting with you again someday soon.
Thanks,
Kelen Lovett
(970) 227-5978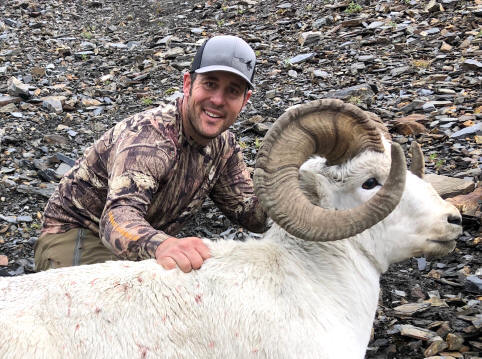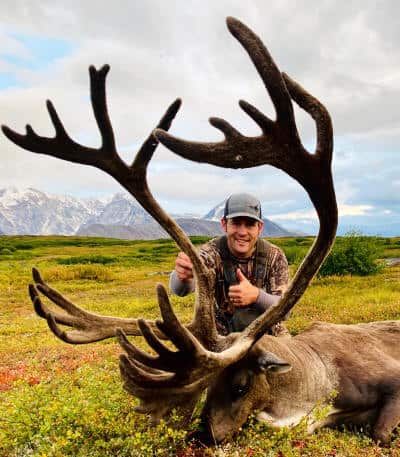 Mike, I have used your guide services the past 5 years for various hunts and I must say first of all I have never been disappointed in either the quality of the hunt , the outcome of the hunt, or the professional guides that you have paired me up with. In particular this past moose hunt of 2020 has been one of the best guided and most enjoyable hunts that I have ever been on. That's a tall statement particularly in light of the fact that I was one out of the 12 scheduled hunters that came back empty handed  with no moose from the hunt. This hunt proved to me it is not the taking of game, but the lifetime experience that really matters. My professional guide Brad Patterson, was without a doubt the most intense , considerate, and hardworking guide that I have ever been associated with, either from yours or any other Alaskan hunt service. While I did not shoot the moose I was looking for(the WOW factor as Brad would describe it) I had at least three opportunities to shoot a legal moose  which would have brought Mike's success ratio to 100% with 12 out of 12 hunters bagging a legal moose!!!!! I did though on the last day shoot a very nice caribou , which in 6 months should be hanging in my trophy room , waiting for that elusive 62″ plus moose to join him.  Thank you for introducing me to a guide that I can only hope that I can hunt with one last time before he retires , he will be hard to replace. I will always remember my 10 day adventure with one of the best–Brad Patterson.
My Best,
Britt Baker Cumming, Iowa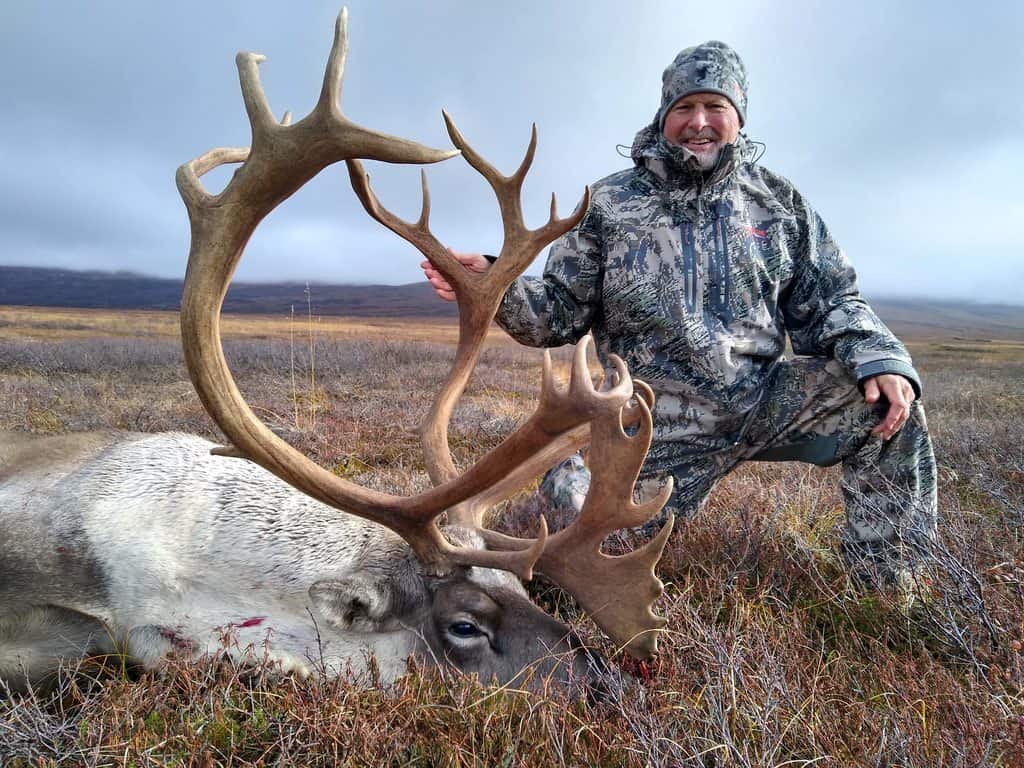 "My experience with Litzen Guide Service was absolutely exceptional!  Mike's area has a LOT of big moose and I was able to take a spectacular 60" bull the first morning of my hunt. My guide (Howard) set us up for a bear and we had an opportunity on a nice wolverine the following day. Our packer – Cooper – was outstanding. But more importantly, I was impressed with his focus on safely, professionalism (from himself and his guides), and quality of his operation. There are a lot of outfitters in Alaska but few with this level of area production and experience. I'm looking forward to my brown bear hunt with Litzen Guide service in May of 2021!"
Chris Drazan Brentwood, TN
(612) 865-1189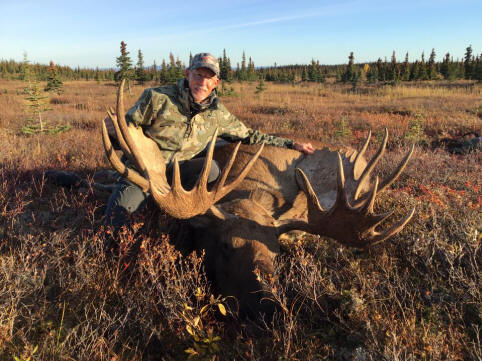 Mike,
Thank you for the great hunt. It was an adventure I will never forget. You have a great area with lots of game and awesome scenery. You run a first-class operation and I could not ask for more.
Ramey Oliver
(209) 352-7143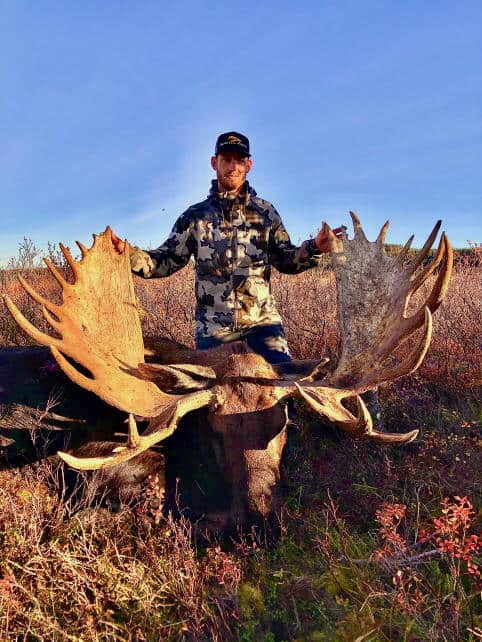 I hunted with Litzen Guide Service for moose in September 2020. Overall, I would rate my experience as excellent. Mike Litzen and his experienced group of guides provide an exceptional level of experience and safety. I got in to camp a day early and shot a very nice 62-inch moose my first day. We then spent a day getting the quarters out and ready for pick-up to be taken to McGrath for processing. My guide Jon was a real pro and I felt very safe the entire time we were out.  We spent the balance of my time trying to fill my bear tag with whatever we came across, bear, wolverine, caribou. Overall, I highly recommend Mike and his guys for this experience.
George Milligan 
Des Moines Iowa
(515) 229-0004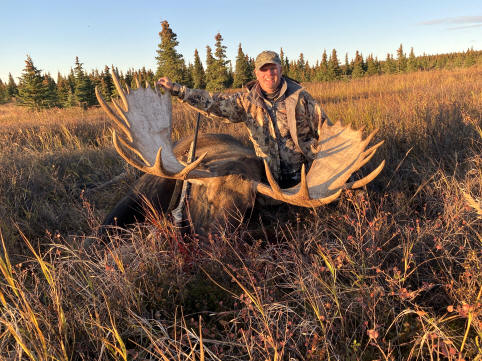 Wesley Crow – 2020 – Caribou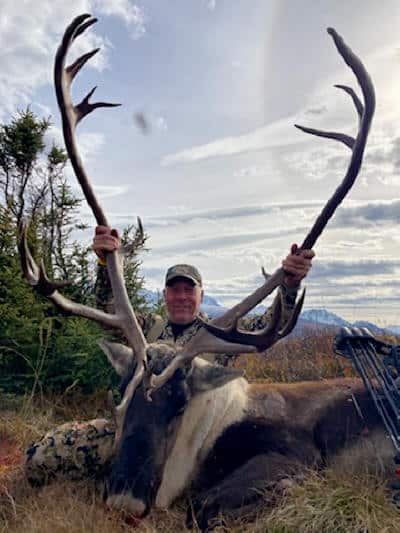 Bill Thompson – 2020 – Moose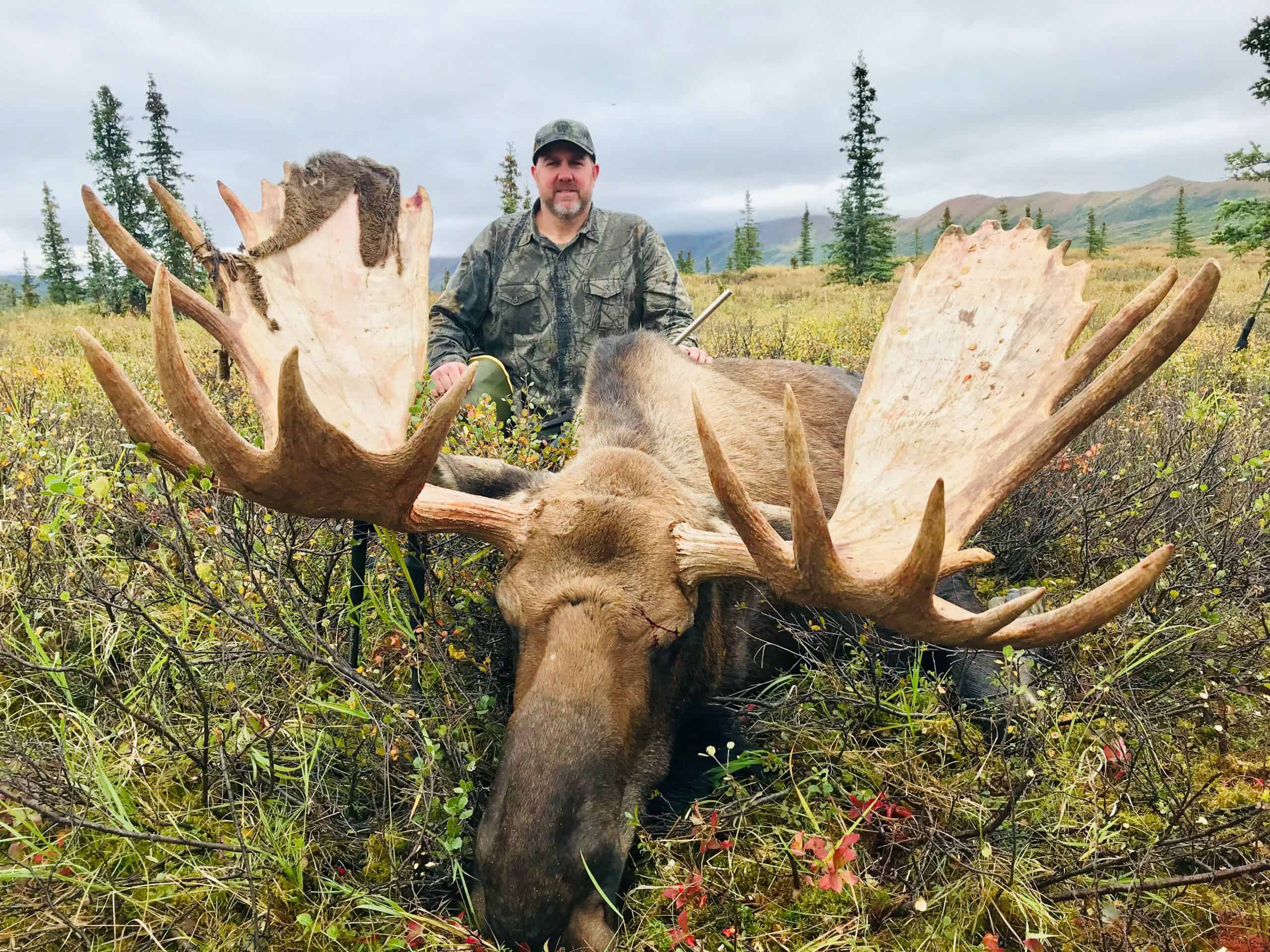 George Keys – 2020 – Moose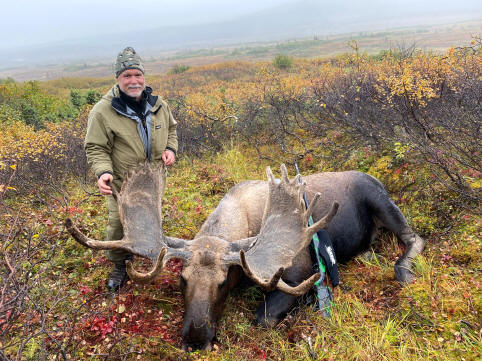 Brandon Bouma – 2020 – Moose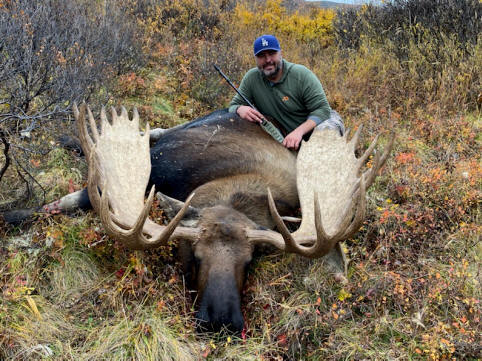 Dino Tomei – 2020 – Grizzly Bear, Moose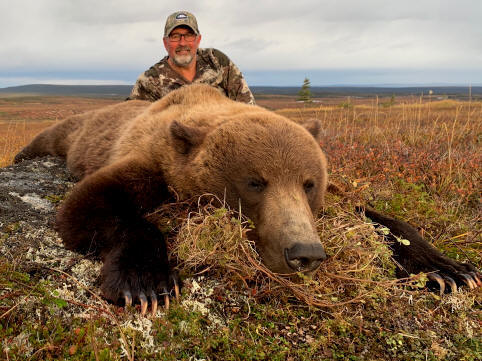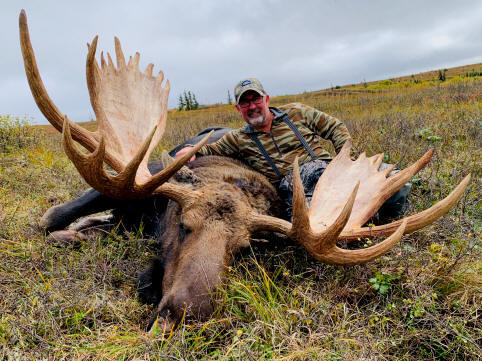 Brad Ward – 2020 – Grizzly Bear & Wolverine